Broadcast News
11/04/2019
IABM Announces Winners Of BaM Awards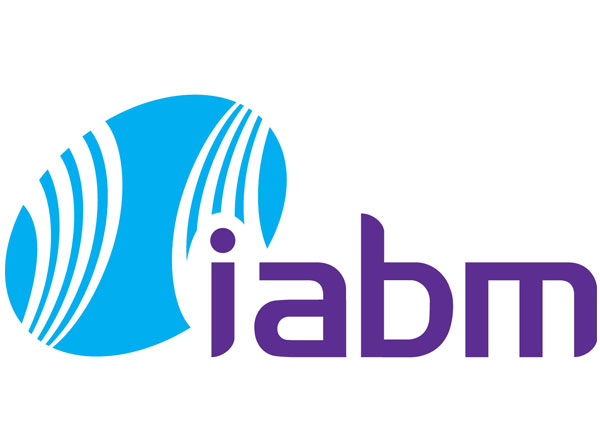 IABM has announced the winners of its annual BaM Awards® during its prestigious event at NAB.
Hosting its BaM Awards® party on 09 April, the company unveiled the winners from over 150 entries across 10 different categories.
The judging was carried out by a panel of more than 40 non-affiliated, expert judges, each with specialist expertise in one or more of the awards categories. Final selections were made after visits by the judges to view the shortlisted entries on the applicants' stands at NAB.
John Ive, IABM Director Strategic Insight, who chaired the judging panel, said: "The winners cover the full gamut of the BaM Content Chain® bringing notable advances within and across all the categories. What unites them all is that they deliver on the demands for ever-increasing efficiency, agility and asset utilisation of the modern media factory. Innovation is clearly very much not just alive but positively thriving as technology vendors continue to challenge themselves to stay ahead in our dynamically transforming broadcast and media industry."  
The winners, along with the judges' comments, are listed below:  
Create
Teradek - Bolt 4K
"Unlocking a 4K HDR camera from a cable while still being able to reliably watch full quality output in real-time opens up enormous creative possibilities - and new levels of creative freedom. A real game-changer for 4K HDR production."  
Produce
Adobe – Content aware fill for video
"This product is an industry-first, innovative game-changer in the post-production industry. It can save editors and visual effects artists many hours of tedious manual work. It uses intelligent algorithms to automatically remove unwanted objects like boom mics or distracting signs from video. It aims to make it easier for video professionals, regardless of budget, to save time on tedious manual work."  
Manage
GB Labs - Mosaic Automatic Asset Organiser
"A combination of AI and intelligent storage – an automatic media asset organiser saving time and money. An industry-first combination of AI and intelligent storage. Presenting assets in a way that the user decides is important."  
Publish
Telestream - OptiQ
"Great product that enables much more dynamic and easy to create opportunistic OTT channels based on events or late breaking news. Good approach to innovating more and more of the broadcast supply chain into the virtual world!"  
Monetize
Qligent – Vision-Analytics
"Vision-Analytics is a powerful, cloud-based analytics solution that is uniquely designed to gather valuable data across three key domains—Creation, Delivery, and Consumption—and analyze these massive datasets in near real-time. Other solutions typically only take one or two of these domains into consideration."  
Consume
Broadpeak - nanoCDN™ with ultra-low latency and device synchronization
"Broadpeak's nanoCDN solution improves live streaming experiences thanks to decreasing the latency. Latency measured in a perfect condition network of a lab, will be the same as a real-life system. It won't depend on the network condition at a given time. IPTV moving to a full ABR system is a true breakthrough for operators."  
Connect
Embrionix - emVIRTU All-IP Core Infrastructure and Processing Platform
"This product lets broadcasters produce high-resolution UHD content efficiently and without constraints. It provides IP media processing power for mission-critical and All-IP UHD production environments. The flexible hi density platform allows a mix of processors to help deal with the complexity of converting multiple UHD signals in various formats. Flexibility at work. It will be very helpful in migrating a facility to an all IP infrastructure."  
Store
OWC - ThunderBlade™
"A product offering very high speed data transfers which is already proven in use. A valuable tool for creatives to capture large files efficiently."  
Support
Skyline Communications - DataMiner Precision Time Protocol (PTP) Management and ST2110 Media Flow Tracking
"Secures the vital PTP aspects of IP infrastructures. With the integration of PTP and flow management in the DataMiner off-the-shelf platform, media operators have the right solution to successfully make the transition to all-IP and are able to adopt to future workflows that are still unknown."  
Project, collaboration or event
MediaKind - Enabling a world-first: 6K tiled 360-degree live sports streaming success
"This unique collaboration to deliver a live sports event in a 6K tiled 360° video format to real-world consumers has proven that by working as a team, many different providers can overcome the obstacles of complex VR production and deliver a higher resolution VR which is one of the issues that has held back the immersive experience previously."  
The NAB Show 2019 BaM Awards® winners are automatically shortlisted for IABM's prestigious Peter Wayne Golden BaM Award®, with the winner announced at the IABM Annual International Business Conference and Awards in December 2019.
Top Related Stories
Click here for the latest broadcast news stories.