Broadcast News
26/10/2021
Cablecast Community Media Platform Helps CCX Media Create Connected Community OTT Experiences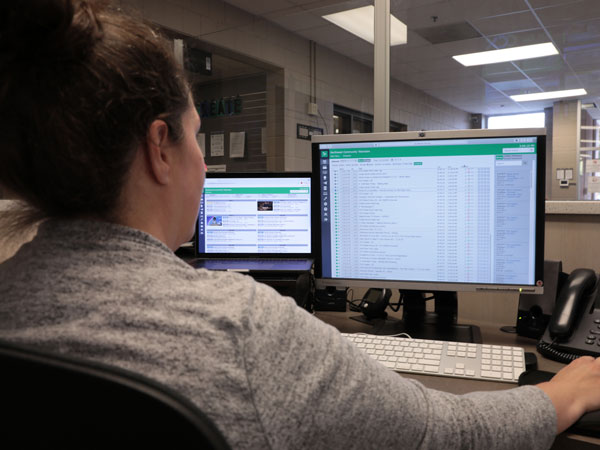 Established in 1982, Northwest Community Television rebranded its services as Connected Community Experience (CCX) Media in 2017 to better reflect their expansion beyond traditional television and the connections their stories forge within their community.
The Brooklyn Park, Minnesota broadcaster relies on the Cablecast Community Media platform from Tightrope Media Systems to power its multiscreen distribution initiatives, and upgraded its main channels to new Cablecast VIO servers this summer.
CCX Media operates three channels under its own brand. CCX1 features professionally produced news, sports, and special events coverage, while CCX2 and CCX3 are public access channels featuring content produced by community residents, groups, and organizations. CCX Media also operates unique government access channels for each of the nine cities they support, comprising the Northwest suburbs of Minneapolis.
The station uses Cablecast systems for over-the-top (OTT) content publishing and distribution for all twelve channels, as well as cable television playout for all but one of them. CCX plans to upgrade the remaining channel's cable playout to Cablecast in the future, but digital distribution has been a higher priority. "Cable viewership has been declining everywhere, so our emphasis has been on the digital side," said Mike Johnson, Executive Director, CCX Media. "We simply haven't gotten around to replacing the legacy system, but it's just a matter of time. Our ultimate goal is to have all channels on Cablecast for everything from cable to OTT."
CCX Media was among the first broadcasters to bring their channels to OTT platforms such as Roku® and Apple TV® through Cablecast and its Screenweave OTT apps, and was thrilled to be able to have its own custom-branded apps. "People are cutting the cord from traditional cable, but nobody cuts their internet," explained Johnson. "It's very important for us to be available on OTT so we can continue to reach people. Our organization puts a lot of emphasis on promotion and marketing to get our name out there, so we were excited that Tightrope would work with us to brand the apps for our channels. The customized apps emphasize our brand while making it easy for our audience to find CCX Media in their app stores. Together, our Roku and Apple TV apps have been downloaded over 5000 times and keep gaining momentum."
CCX recently upgraded its core channels to Cablecast VIO servers, the newest generation of Cablecast hardware. "CCX1, CCX2, and CCX3 were previously running on separate Cablecast SX servers plus three Carousel systems for their bulletin boards," said Shawn Christie, Network Administrator at CCX Media. "By upgrading to two Cablecast VIO 4 servers, we were able to reduce the number of machines for those channels from six to just two while gaining fault-tolerant redundancy. One VIO server runs all three channels plus a recording channel while the second system serves as a backup, and the Cablecast CG software runs on the same servers. That cuts down the number of systems for me to maintain while reducing heat, electricity, and space."
Johnson noted that Cablecast's price point is ideal for CCX Media, and that the system's reliability also delivers financial benefits. "Any technical problems we encounter would cost our station money, but we haven't had any downtime with Cablecast," he shared. "The Cablecast systems are workhorses, and like the well-known battery brand mascot, they just keep going and going."
www.cablecast.tv
Top Related Stories
Click here for the latest broadcast news stories.