Broadcast News
29/03/2019
Signiant Announces New Adoption Metrics For SaaS Platform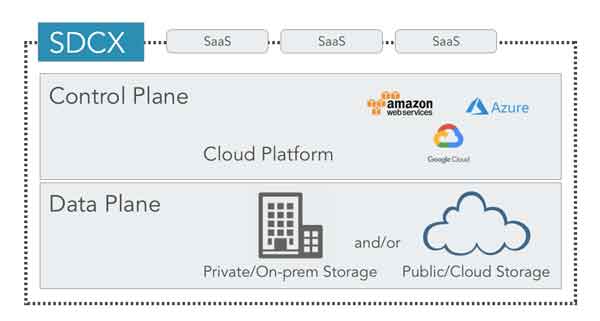 Signiant has announced new capabilities and adoption metrics for the innovative cloud-native SaaS platform that is driving the company's growth.
As a pioneer in Software Defined Content Exchange (SDCX) concepts, Signiant was the first company to productize and patent an architecture that combines advanced network optimization with an intelligent cloud-based control plane to connect the global media supply chain.
Media companies of all sizes now rely on the Signiant fabric to provide fast, seamless global access to their valuable media assets. Customers become part of the SDCX ecosystem by adopting one or more Signiant SaaS products, each of which addresses a different class of mission-critical file transfer use cases while populating the environment with SDCX-enabled storage locations. All major public cloud platforms are pre-provisioned by Signiant with cloud-native auto-scaling transfer infrastructure, and media companies can easily install SDCX endpoint software in their private clouds and storage locations. This increasingly inter-connected virtual network provides the industry with a unified, media-aware means of exchanging content within and between companies, underpinned by the fast, secure, reliable transport that Signiant has long provided.
Widely embraced as an integral part of the shift toward hybrid cloud and multi-cloud infrastructure, the Signiant SaaS platform continues to evolve and grow:
• New Capabilities: At NAB 2019, Signiant is introducing a new product built on the SDCX SaaS platform. Known as Jet, the new offering completes the platform foundation by addressing simple system-to-system file transfer use cases with patent-pending new intelligent transport technology. Signiant continues to demonstrate technical leadership in the network optimization arena, while also bringing adjacent value-add functionality to the platform. Recent introductions of media-aware capabilities include Play, IMF enablement, and optimization of live video streams.
• Global Footprint: Adoption of the Signiant SDCX SaaS platform has accelerated over the past two years, reaching critical mass across the entire media supply chain as storage choices have proliferated – and as media companies increasingly value storage optionality. In a typical month, valuable media assets are transferred between more than 8000 cities around the world. The global user community of approximately 400,000 people continues to grow, and the number of transfers has more than doubled in the past two years. Both creative media professionals and IT staff rely heavily on SDCX technology to streamline their daily work.
• Cloud Ingest Portals: Nearly 15,000 SDCX storage locations are now provisioned across the industry, another figure that has nearly doubled in the past two years. Many of these endpoints are configured to support Signiant's Media Shuttle solution, which provides end users with branded portals for the easy exchange of media assets, regardless of where the content is physically stored. A key driver behind the portal growth trend is the adoption of Media Shuttle for out-of-the-box cloud ingest portal use cases. As cloud workflows become mainstream, complex custom solutions built for this purpose are increasingly being retired in favor of a lighter-weight, more agile solution with easily configurable metadata capture and asset compliance features.
"It has been exciting to see the initial SDCX idea mature into a widely adopted inter-company fabric that delivers unique value to the industry," said Rick Clarkson, Chief Strategy Officer at Signiant. "As we continue to extend the functionality of our SaaS platform beyond file transfer, demand for new features and adjacent capabilities is exploding. Customers are clearly embracing the potential of the SDCX approach and are adopting it as a foundational element in their next-generation technical infrastructure."
www.signiant.com
More Archive Stories