Broadcast News
24/01/2019
Krotus Audio Teams Up With Signum Audio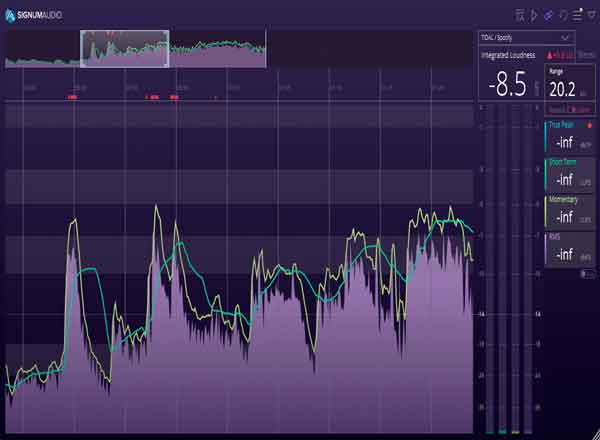 Krotos Audio and loudness plugin manufacturer Signum Audio have teamed up to offer BUTE Loudness Solutions with a 50% OFF sale until 31 January.
Aside from Edinburgh's well-respected university and arts culture, the city is also an innovation powerhouse, boasting a considerable business and financial ecosystem and containing 17% of the UK's high-growth firms, 25,109 digital workers plus 363 start-ups; a growing number of these revolutionising in the audio industry.
Furthermore, after the first Edinburgh Festival of Sound in 2018 which Signum Audio helped organise, plans were recently confirmed to build a new studio and film academy complex spanning 48 acres, with nine sound stages across 208,000 square feet. The Edinburgh audio community is clearly buoyant and some see this new venture as the 'Shepperton Studios' of Scotland.
Orfeas Boteas, CEO of Krotos Audio, the company behind Dehumaniser, Reformer and Weaponiser moved to Edinburgh to study a master's in Sound Design before launching Krotos in 2013. "I think Edinburgh is a perfect base for tech startups," he said. "There is great business support available and a very talented, ambitious and close-knit audio community which we are proud to be a part of. Like Krotos, Signum Audio create plugins for audio professionals and with more and more platforms introducing loudness delivery specs, loudness solutions have become essential tools for game audio, audio post, music and broadcasting professionals. Therefore, it made sense to partner up and promote this great offer together!"
The BUTE collection of loudness-related plugins are designed to offer a highly efficient method of loudness-compliance. The optimised algorithms deliver ultra-transparency, accurate and informative analysis, and retain the dynamics of your audio, ensuring your audio remains unaltered and gets heard the way it was intended.
To find out more about the BUTE 50% sale, click
here
.
Top Related Stories
Click here for the latest broadcast news stories.