Broadcast News
30/09/2015
NUGEN Audio Releases New DSP VisLM-H2 Loudness Meter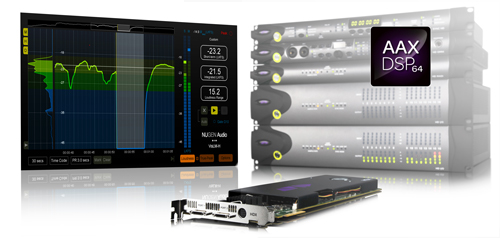 NUGEN Audio has introduced a new DSP option for its VisLM-H2 visual loudness meter, targeted to users of Avid Pro Tools HDX systems.
Leveraging advanced AAX DSP hybrid technology, VisLM-H2 DSP integrates seamlessly into the professional Avid HDX environment and optimally deploys Avid audio engine resources for the Pro Tools power user. 
Joining ISL 2 DSP, NUGEN Audio's true peak limiter for HDX, VisLM-H2 DSP enables users to take advantage of the full capability of their NUGEN Audio loudness tools within the context of a highly optimized HDX environment.
"VisLM-H2 DSP completes our lineup of loudness offerings for HDX workstations," said Jon Schorah, creative director, NUGEN Audio. "With VisLM-H2 DSP, HDX users can handle loudness at their workstations in the fastest and smartest manner and gain maximum benefit from their HDX systems." 
nugenaudio.com
Top Related Stories
Click here for the latest broadcast news stories.