Broadcast News
02/02/2018
Bristol's UNESCO City Of Film Status Launches At Watershed Media Centre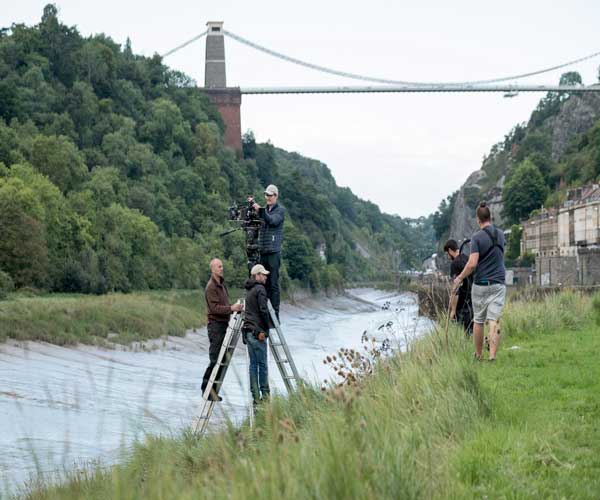 Bristol's new United Nations Educational, Scientific and Cultural Organisation (UNESCO) City of Film status has launched at an event at Watershed Media Centre.
The permanent status was awarded to Bristol by UNESCO in November 2017, in recognition of its work as a world-leading film centre. Bristol now stands alongside Bitola, Bradford, Busan, Galway, Łódź, Qingdao, Rome, Santos, Sofia, Sydney, Terrassa and Yamagata as an official City of Film.
Opened by Mayor of Bristol Marvin Rees, the event marked beginning of the City of Film programme and will feature presentations from key delivery partners revealing more about what the new status means for Bristol.
Bristol's five-time BAFTA-winning screenwriter Jack Thorne said: "Bristol is my home city, so I'm biased, but I think it's the most fascinating city in the country. There's always something to do and experience; from the incredible outdoor spaces to the People's Republic of Stokes Croft; from the brilliant Bristol Old Vic to the amazing carnival. I'm so proud it's got this new City of Film status, it's a place where stories should be told."
Marvin Rees, Mayor of Bristol said: "As a UNESCO City of Film we have a unique chance to harness the power of a diverse industry and empower people to collaborate on combating inequality and break down the barriers to opportunity.
"Bristol is an outward looking city that understands the benefits of cooperating with partners across the world. Being part of the global UNESCO network with fellow creative cities means we're expanding our ability to build international relationships and exciting new partnerships. Our goal is to ensure that those relationships directly benefit all communities across the city and help establish opportunities to support filmmaking talent, education, training and employment, whilst also widening cultural participation and engagement for our film audiences."
Four overarching priorities will guide the first four years of activity. These are:
• Film Production: enhancing Bristol's reputation as a dynamic creative film hub, attracting and supporting TV and film production and inward investment
• Film Culture: broadening engagement with Bristol cinema-goers through screen heritage projects and festivals, attracting visitors to the city and increasing screen tourism
• Film Learning: unlocking talent, improving skills and increasing cultural capital by widening participation, engaging with schools and higher education providers
• Reducing Inequalities: removing barriers and promoting inclusivity, using film as a tool to broaden learning and community engagement, inspire creativity and harness the potential of Bristol's dynamic multiculturality.
www.filmbristol.co.uk
Top Related Stories
Click here for the latest broadcast news stories.