Production News
22/05/2015
Film, TV Production Contributes £17.5m To Bristol's Economy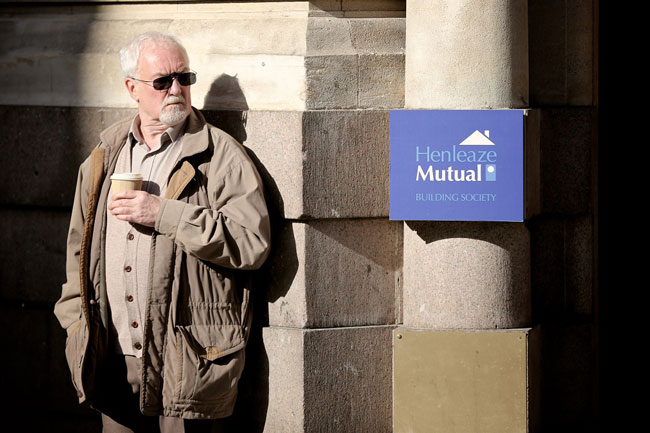 Bristol Film Office has released new figures indicating that 2014-15 was another strong year for film and TV production in Bristol, which generated almost £17.5 million towards the city's economy.
Some of 2014-15's most hotly-anticipated BBC dramas, including
Poldark
,
Wolf Hall
,
The Casual Vacancy
and
Sherlock
, were made in Bristol, in a year that saw the city further cement its growing reputation as a hub for major drama production.
Smaller, home-grown productions also made their home in the city, including BAFTA-winning ITV drama
The Lost Honour of Christopher Jefferies
, upcoming MoliFilms comedy heist movie
Golden Years
and Channel 4 comedy
The Mimic
.
In the year 2014-15, Bristol Film Office issued 406 filming licenses (10% more than in 2013-14) and the city hosted a total of 572 filming days. Inward investment to the city from productions working in Bristol remained high with a total figure of £17,412,000.
George Ferguson, Mayor of Bristol, says: "I'm delighted to see Bristol's growing success as a hub for TV and film production, which continues to deliver consistent levels of investment, fuelling a strong new era of film making in the city. Having not had a full-time drama based here for some time now, this is a particularly encouraging achievement.
"With an established production hub at The Bottle Yard Studios and a responsive support service from Bristol Film Office, we've developed a comprehensive film making infrastructure making Bristol a national location of choice. Amongst the many benefits generated are employment and skills development, raising Bristol's profile across the world and vital investment in this city's cultural and creative landscape."
With its period properties, urban cityscape and open green spaces, Bristol has long been a popular filming destination for TV and film producers, but last year a marked rise in bookings at the city's production hub, The Bottle Yard Studios, further boosted the city's offering, leading it to attract fresh interest from Heads of Production on both sides of the Atlantic. Disney/ABC Studios' musical comedy fairytale
Galavant
, made at The Bottle Yard Studios, was the first US broadcast TV pilot to be made in the UK in early 2014, following the introduction of the Government's new high-end TV tax relief in 2013. It went on to film its first series at the Studios last summer.
Bristol Film Office's Natalie Moore says: "£17.5 million is an outstanding contribution to our local economy, and proof of why it makes sense to support film and TV production in Bristol. The figure is fractionally lower than the 2013-14 figure of £19.6 million, but this degree of fluctuation from year to year is normal given that certain productions are required, due to their storylines, to film more days on location outside the city than others. Overall the figures point to a consistently strong and reliable level of production in the city, which is great news, and the calibre of productions we attract to Bristol has certainly been rising in the last 12 months.
"Our robust track record is testament to the skill of industry crew and companies we have here in Bristol. When a production contacts the Film Office, we always know that we'll be able to source the skills or facilities they need locally, and that's a great string to our bow. Another busy year is now well underway and we hope to see this strong level of production maintained in 2015-16."
Other productions that were supported by Bristol Film Office in 2014-15 included TV series
The Casual Vacancy
(BBC One),
Agatha Raisin and the Quiche of Death
(Sky 1),
Art Ninja
(CBBC) and
My Mad Fat Diary
(E4), as well as feature films like
The Inbetweeners 2
(Bwark Productions). The Bottle Yard Studios continued to host long-running Channel 4 gameshow
Deal or No Deal
which is now in its tenth year of filming in Bristol, and Sky1 HD comedy series
Trollied
, which has made four series in Bristol to date.
Bristol has a long-standing reputation as being film-friendly and has been home to some of the UK's biggest TV hits, including
Casualty
,
Skins
,
Being Human
,
Only Fools and Horses
and
The Young Ones
.
Bristol Film Office has been supporting filming in the city since 2003 and The Bottle Yard Studios has been accommodating productions on its Hengrove site since 2010.
Image: Upcoming MoliFilms Entertainment comedy-heist film 'Golden Years', starring Bernard Hill.
www.filmbristol.co.uk
(JP)
Top Related Stories
Click here for the latest broadcast news stories.