Broadcast News
19/06/2015
Bristol Film Office Shares New Movie Maps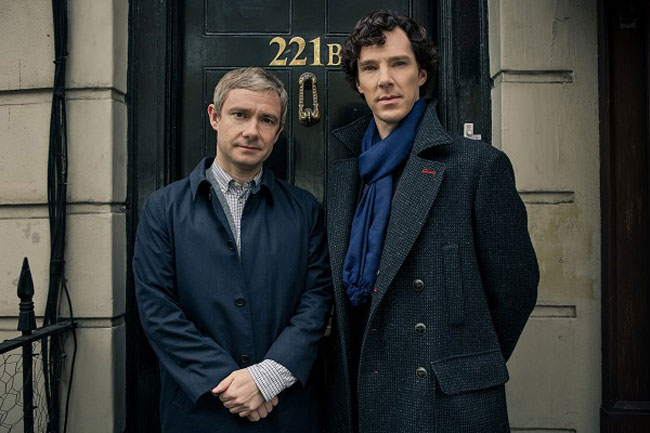 Bristol Film Office has launched a new series of online Movie Maps designed to celebrate the city's reputation for film and TV production, and to allow people to go out and explore the filming hotspots of Bristol this summer.
Using Google Maps software, the Bristol Movie Maps let browsers view collections of locations that have starred in some of the most popular films and television shows made in the city over the past 60 years. Residents and visitors can follow in the footsteps of their favourite film and TV characters, by searching by theme or production title, and take a virtual tour online or visit the locations on foot with their handheld device. YouTube clips at selected destination points also enable fans to watch clips of scenes filmed at each location while they visit it.
The four maps being launched today are entitled 'Bristol TV Favourites', 'Bristol Feature Films', 'Sherlock Bristol Movie Map' and 'Skins Bristol Movie Map'. More are due to be added later this year, including 'Historic Bristol' and 'Bristol Adaptations' maps. A series of printable walking trails will also be developed.
Bristol TV Favourites:
This will feature locations used by some of the most popular television shows to come out of Bristol in the past 40 years, including Being Human, Casualty, Doctor Who, Only Fools and Horses and The Casual Vacancy.
Bristol Feature Films:
This will involve plotting some of the city's most famous big screen moments over the last 60 years, including Truly, Madly, Deeply (1990), The Duchess (2008), and The Inbetweeners 2 (2014).
Sherlock Bristol Movie Map:
Bristol has been home to BBC TV crime drama Sherlock, starring Benedict Cumberbatch and Martin Freeman, on various occasions since the series began in 2010. More recently, the production also used The Bottle Yard Studio and various Bristol locations for the upcoming Sherlock 'Special' (transmission date TBC). This map allows fans to take a tour of the various locations that have featured on screen so far, including Portland Square, The Victoria Rooms, Goldney Hall and Bristol South Swimming Pool.
Skins Bristol Movie Map:
E4's teen drama about a group of Bristol sixth formers began in 2007, and for the following six years explored controversial storylines including dysfunctional families, mental illness, sexuality, substance abuse, death and bullying. Fans can reminisce about the show, which ended in 2013, by touring key locations that became the visual backdrop to the drama including Brandon Hill, College Green, Pero's Bridge, St Nicholas Market and Thekla. For the purposes of the production, all of the locations used were fictional and therefore were not named as part of the television series.
Natalie Moore, Bristol Film Office, said: "We're delighted to be celebrating our city's filming heritage with the launch of the new Bristol Movie Maps. The Film Office works all year round to support producers using Bristol locations, and by pinpointing key locations from iconic productions, we hope to increase Bristol's sense of pride in its longstanding excellent reputation as a filming destination. We also hope to boost levels of screen tourism in Bristol, an increasingly popular phenomenon which is shown to generate significant revenue to local economies. We hope that this interactive and fun tool will make it easier for screen enthusiasts to explore Bristol's famous film and TV locations up close."
The Bristol Movie Map is available
here
.
Image: Courtesy of Hartswood Films and BBC One.
(JP)
Top Related Stories
Click here for the latest broadcast news stories.