Broadcast News
12/06/2017
Drones: The Future Of Aerial Filming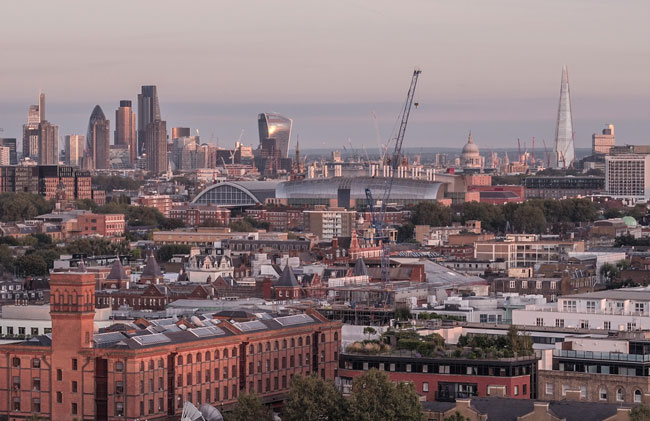 As gear has become smaller, lighter and more sophisticated, aerial filming no longer has to involve expensive helicopters and static cranes.
Aerial shots for Film and TV are impressive, however, without drone technology they could be a lot more complicated – and definitely more expensive. As the rate of drone consumerism increases, it is important that pilots remember that they have the control and the responsibility to fly safely.
Aerial Motion Pictures, the UK's Premiere Aerial Providers for Film and TV, combine their passion for flying with exacting safety standards to deliver innovative aerial operations. Founded by Matt Williams, a former Military Helicopter Pilot with thousands of manned flying hours behind him, the growing tight-knit team hold a wealth of experience. The experience and knowledge ranges from cinematography to surveying and they focus in the art of stabilised cinematic camera movements.
AMP are licensed with full and extended permissions from the CAA, specialising in Heavy-Lift and Congested Area Operations. They operate leading aerial platforms with MoVI M15, capable of carrying industry standard cameras such as; ALEXA Mini and RED cameras, subsequently moulding each project based on the requirements of each client.
The company's headquarters is based in Oxfordshire, which means they are within easy reach of London and airports, ready to fly at a moment's notice. Their portfolio of work includes events at the Queen Elizabeth Olympic Park, Camden Roundhouse Music Events, to using their eBee Drone to map mines in the Caribbean, and recently filming the Aston Martin DB11 for Classic Driver Magazine. Aerial Filming is definitely a world of creative diversity and they embrace all of these opportunities with open arms.
As drones become more popular, as do the risks, which is why AMP is also home to the UK's first CAA-Approved Independent Drone Training School Fly ICARUS. As drones continue to receive some negative attention from the press, this company is concerned at the amount of pilots who are not flying safely.
Managing Director Matt Williams said: "You can't operate drones professionally without permission from the relevant authority, which you can only gain by completing a formal training course."
Even if you are an enthusiast, AMP advise getting trained on the essentials and being fully aware of the risks before flying. Not only do the team hold their own exclusive permissions for their aircrafts, but they have also trained and certified over 500 operators in the last year alone through Fly ICARUS.
Furthermore, Aerial Motion Pictures has just launched a new course in partnership with the National Film and Television School, for the UK's First Drone Cinematography Course. The course has been designed for student filmmakers wanting to learn about how they can use drones within their craft, with technical hands-on experience.
To find out more about Aerial Production, Services and Equipment Hire go to
www.aerialmotionpictures.co.uk
or to gain information about the ICARUS Courses go to
www.flyicarus.co.uk
.
Tel: 01491 526 700 / 0845 450 9300
This article is also available to read in the latest edition of Broadcast Film & Video here, page 42.
(JP/LM)
Top Related Stories
Click here for the latest broadcast news stories.