Broadcast News
18/08/2017
Extreme Facilities – Benefits Of Working With Drones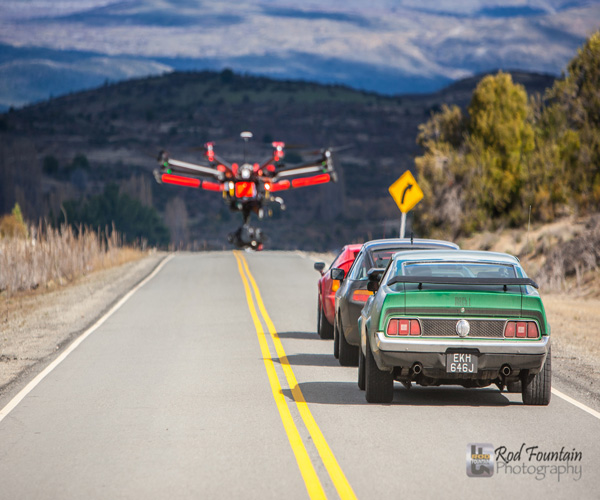 From 2012 we have seen an overwhelmingly serge of professional activity ranging through all forms of production from Motorsport to Architecture, Commercials and Features.
Recently the ease with which aerial footage can be achieved is a great leap from the early days (almost yesterday) when more time was spent with a soldering iron than outdoors perfecting techniques and experimenting with shots.

This great advance has made drone work more practical and effective than ever anticipated, even by the operators who burned the midnight oil to build and optimise their machines.
Drones can now follow people without wearing tracking devices, avoid obstacles, and return home even remembering an indirect route.

Working with drones is exciting and constantly developing and the change is accelerating, this is a very quick summary of some of the changes and the benefits that we have experienced when working with drones throughout the world and in some extreme and inhospitable environments especially for the drones themselves.

Shooting on ships in Africa for Top Gear we previously needed Captains to slow down into strong wind so we could keep up and fly at great distance circling the ship, now we can easily fly fast enough and update our home points to the ships new location. Previously only one circuit could be achieved with a 6 minute flight time and any delay returning would have ended the drones shoot permanently. Duration has extended dramatically we can now confidentally fly for 20 minutes, giving greater range, safety and also able to update our home point.

In the Artic shooting car commercials for the new Volvo company, Link & Co, we were required to shoot at -27°C on a frozen lake at night. Previous systems would have given durations of 5 minutes max in these conditions but with insulated automatically heating batteries and pre-warming the batteries in our custom built hot box we achieved 15 minute flights to capture the Logo shots requiring 12 minutes of long exposures as the cars wrote their logo with headlights over the ice.

Indoor flying has always been tricky due to confinement caused by walls and ceilings any drifting needs very careful correction with no support from GPS. For the BBC Thames Tideways documentary due out in 2019 we shot with a 13Kg 1.3m wide drone in the 5m tunnels, it was aright environment and the drone needed to travel 100m away from the operator which sounds fine but is very tight when your drone is 100m away inside a circle with a 1.8m max each side and no GPS. The drone was modified with a large carbon hoop which if needed could nudge a tunnel wall without causing a problem, happily it was a precaution installed but not needed. Today with new vision sensors looking down to wreathe visual drift, forward and upwards sensors to avoid collision the tunnel project would be far simpler.

Size is big… change, cameras have become smarter and smaller. We have previously used the Canon 5D, Sony A7S, and Panasonic GH4 which is still a very good option giving great results, these systems and a 13Kg drone we fined many times for the BBC and Channel 4 over in the Houses of Parliament and House of Lords. When filming from the various interconnecting roof tops we have needed to partially dismantle the drone to climb through narrow windows and travel through roof spaces. Now with smaller very capable drones this is no longer necessary, we can use cameras shooting up to 5.2K with codecs including ProRes 422HQ to 4444XQ, and Cinema DNG RAW it's far safer and more practical to take very high quality filming drones to sites and locations that may have previously seemed practical.

Unusual features have been incorporated in drones recently which have been surprisingly useful. On previous shoots for Top Gear we would have to be very careful not to get the drones own lights reflected in car windows and body panels, a neat feature on the Inspire 2 allows you to automatically shut them off when you are in record, and now never need to blackout the lights with tape for those close shots.

Water has always been a problem for electronics so flying and water were always going to be a problem. When filming Rwanda and Uganda for the BBC we regularly encountered very heavy morning mist which made great images but could have caused serious problems for the drone. Being localised over the rivers we were able to avoid flying through the most dense areas and successfully complete the project. Mist which looks great in aerials condenses on drone which naturally becomes cold and altitude. The drone effectively mops up all the water vapour it contacts which can leave your drone literally dripping with water if you manage to fly it back at all. Recent drones are more resistant to moisture and new drones are designed for agriculture and can even be jetwashed, to remove the chemicals they have been spraying. One new development I have not seen but would invest in immediately is a drone that's totally waterproof like the agricultural drones and incorporates a rain deflector for the lens. Shots in heavy falling rain would be great to capture, so we do still have a ;title technology to look forward to which has notarised just yet.

Extreme Facilities Ltd is based in London, we are registered and have current Permission for Aerial work with the UK CAA, Eire IAA and USA FAA. We have operated with full permission and in most European Countries, North and South America, throughout the African continent, Eastern Europe, Middle East, Russia, Ukraine, Japan, Myanmar and the Seychelles.

Extreme Facilities run a busy dryhire department supply minicams, specialist cameras, underwater housings and custom onboard camera systems.

Crews are supplied to cover cablecam, Car Tracking, specialist rigging and onboard camera systems, including F1.

Extreme Facilities has full in house electronic and engineering workshops, CNC manufacturing and CAD Design facilities.

Ourrecent projects include: BBC Top Gear, F1 onboard for Channel 4 and onboard insert films, Sky 1 onboard, VR/360 custom rigs on F1. Custom VR rigging for Audi and Ford. Stunt coverage for Man Down, The Jump C4 face shots and minicams, Ant and Dec Suzuki Commercials, CarPool Karaoke - Apple Music.
More Aerial Filming Stories