Broadcast News
08/06/2017
Boulder Media To Open Second Studio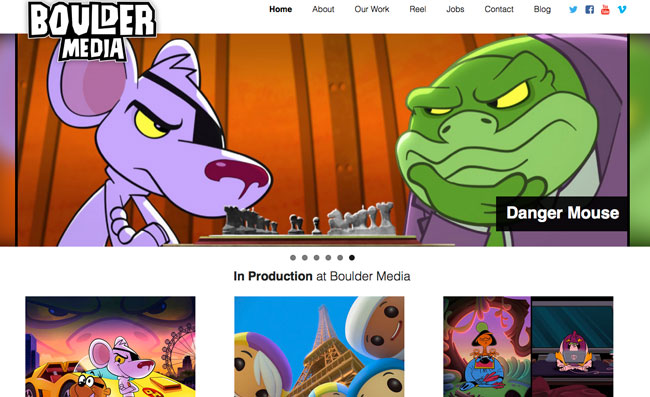 Boulder Media has announced that it is to open a second studio in Dublin.
The 1,850 sq m space will feature an open floor plan across two levels. Located on Claremont Road, fronting on Sandymount Green, Dublin 4 the studio is close to the city centre, transport links and the family-friendly character of Sandymount Green – aligning with the shows they produce.
Boulder was acquired by Hasbro, Inc. in 2016 and produces animation projects for Hasbro Studios, as well as third-party clients. The studio's current portfolio includes animation for Transformers, Littlest Pet Shop for Hasbro Studios, as well as Danger Mouse (Fremantle/BBC) and Dorothy and the Wonders of Oz (Warner Brothers).
Robert Cullen, Creative Director, Boulder Media, said: "We are expanding significantly, hiring additional crew and starting new, exciting projects. Our centrally-located, modern new studio space is going to help us attract top talent and continue to produce best-in-class animation from Dublin."
Stephen Davis, Executive VP and Chief Content Officer, Hasbro, Inc. added: "As part of our long-term strategy around storytelling, we are consolidating many of our animation projects under Boulder, which will allow us to drive greater efficiency and explore new modalities of production and creativity across our entire animation slate. We have been and will continue to be fundamentally committed to storytelling across all formats and all screens, and the team at Boulder play a critical role in helping us bring our brands to life for audiences around the world."
The new studio will open in August 2017. Boulder will also continue to operate from its current location on Hawkins Street.
The company has been hiring for positions in conceptual design, 2D and 3D animation, as well as animated CG feature film. Interested parties can view available positions at
www.bouldermedia.tv
or email
[email protected]
.
(JP)
More Animation Stories