Broadcast News
07/03/2016
Explainer Videos: Putting Fun Into Function?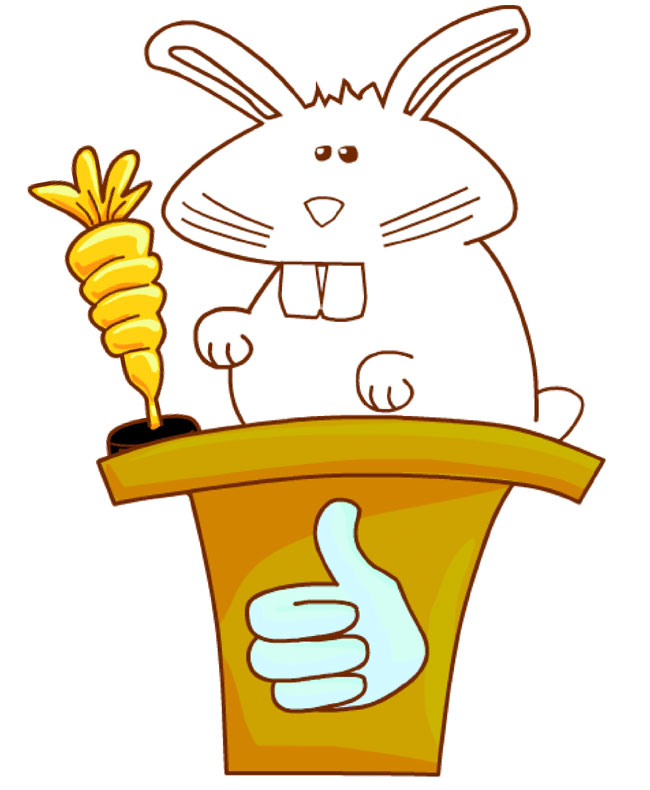 Long gone are the days when people read lengthy blocks of text scattered with the odd diagram whilst trying to find out about the latest product or service that they are considering paying for.
Who has 10 minutes these days to... Sorry, just got a twitter notification – back in a tick... You get the point right?
Today you almost expect to see a swish, colourful and succinct video featuring a flat cartoon man in a suit overcoming a common problem with his banking software or a hand holding a pencil scribbling out the latest online rabbit food shopping advancements.
If they are well made they manage to hold your attention, give you a thorough understanding of rabbit food (it's more than just carrots don't you know!?) and hopefully make you smile. If they are not so well made, you are likely to turn off after a minute and leave the site more confused than when you came in, you may even go to a real shop in the outside world! *Stunned silence*
So, what makes a good explainer video and are they really worth it? I will attempt to answer both questions in one go here.
A good one will perform many tasks within the magic two-minutes where your attention span allows you to observe the funny pictures. It will present a solution to a goldfish problem you may not even have realised you had. It will radiate personality and give you a warm fuzzy feeling towards a toaster company, which will in turn make you buy an automatic 18 slice toaster.
It will let our old friend Google know that people enjoy using your website because they just spent two minutes looking at a page on it, Google will nudge you up the search queue for that. There are other reasons and the internet is littered with bold claims and high percentage figures about the effectiveness of these explainer videos. Let's be honest, if you think about it (statistics aside) you are more likely to buy a product that has had proper explanation which left you smiling.
It's not all smiley, happy toasters though! I think there is an issue with explainer videos at the moment. Many are incredibly similar stylistically. How many times have we seen the flatly styled man with the tie, arrows and graphs flying about, office desks swishing in and out of shot and the, "This is Jim and Jim works for BlahBlahCorp..." narration that follows the same old theme?
It's just so samey, isn't it? Whilst this is a reflection of the success of this style and the current trends, there is no reason we can't do a bit better or at least be more original sometimes. Budgets for these videos often dictate the end product and it is easy for us animators to wheel out tried and tested methods in an effort to keep our client happy and not bankrupt yourself by creating a production value 3D masterpiece to sell some socks. Often the client has seen an effective explainer video and wants "something like that", you should of course give the client what they want, but there is nothing to say you cannot entice them away for the same old formula.
Here at White Wabbit we are all for creating something that will help you paddle out from the sea of flatly coloured office men and swishing arrows. We will drag you out of the murky pools of hands holding pencils whilst scribbling out your sales pitch in line drawn images. Why not give us a shout and let us try something new.
Don't get us wrong, we can do the swishy arrows if that is what you really want! Is it though, really? OK maybe it is, either way we are happy! Finally, congratulations if you got this far. You have achieved what most of us struggle to do these days. If you didn't, then I probably should have made a video to explain all this...
www.whitewabbit.co.uk
White Wabbit Explainer Video from White Wabbit on Vimeo.
(JP)
More Animation Stories