Broadcast News
23/08/2016
Animation: A Powerful Marketing Tool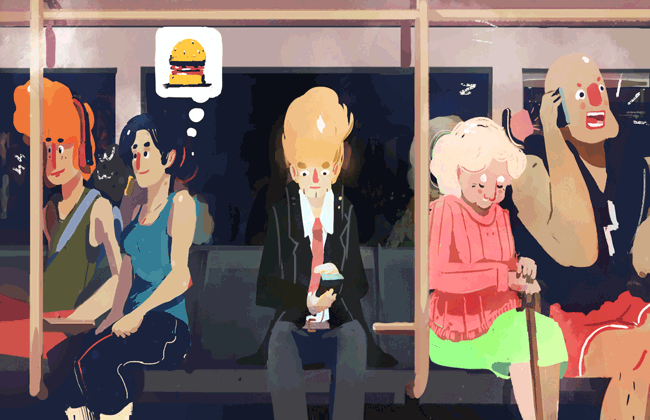 How To: The Animation Process from Salamandra Design & Digital Ltd on Vimeo.
Are you serious about your digital marketing and online presence? Is your business looking to really engage its audiences and make a lasting impression?
Then a 1x minute corporate animation might be your marketing tool of choice. What other asset can resonate as quickly or induce instant call to action and the need to share with others?
Mention the word 'animation' and most people smile – it's a bit like saying 'ice cream'; it takes you straight back to your childhood – and that goodwill translates easily onto your brand. Plus, we process images 60,000 times faster than text, and store them in our long-term memory.
Done well, an animation is a memorable vehicle that explains what your business does in a snap. If it's moving, beautiful, clever or funny enough it will automatically get shared virtually on social media by your audience into their own communities, thereby doing your brand story promoting for you.
With animation you can explain the most complex methodology, take the viewer back into the past or fly into the future, be represented as an alien or in abstract thought. Whether it's motion graphics, kinetic typography, a 2D Infographic style, using 3D characters or even stop motion – there is a solution to meet any message and practically any budget.
For any sized business, an animation can become an 'elevator pitch' for new business, enabling internal teams to easily articulate the brand. Why not incorporate it into your induction or sales training programmes, on printed QR codes and re-use it in a myriad of different ways such as on email signatures as an ongoing company advert, broadcast with each missive.
According to Forrester, a 1x minute video is equal to 1.8 million words and videos in an email campaign increases email click through by 200%-300%!
And many diverse B2B and B2C industries are finding a real advantage to marketing in this way, such as off-plan estate agents or architects who can use 3D technology to help their target audience visualise and fall in love with a space that hasn't yet been built.
We are all time poor and feel we need to digest the most information in the shortest period, whether at the office or on mobile, and a corporate animated video is an engaging solution that clearly distils your brand or product story in a memorable way.
There are many marketing tools out there, but few that are as immediate, emotive, multipurpose and memorable as a 1x minute corporate animation!
Corporate Animations can be shared:
Online via:
• Websites
• Email signatures
• Email campaigns
• Social media
• Mobile apps
Live via:
• Presentations & Expos
• Technical and induction training
• Sales training and conferences
In Print via:
• QR codes
Call us for more information or to set up an appointment at 01753 839 499 or visit us at
www.salamandra.uk
.
(JP)
More Animation Stories