Broadcast News
10/03/2016
The Perfect Partner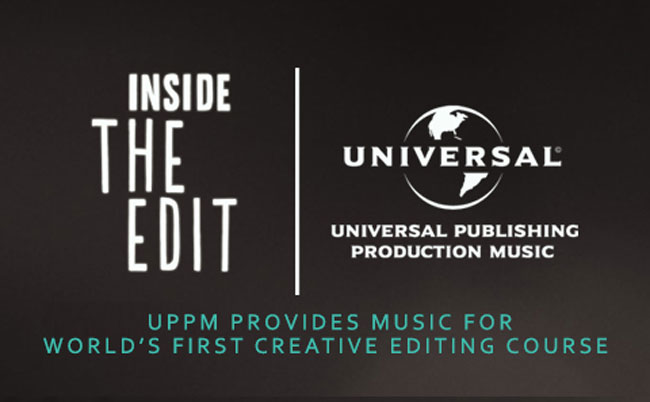 Universal Publishing Production Music (UPPM) is the world's leading production music company. UPPM's ever-expanding catalogue is created by a roster of top artists and composers from around the globe and produces imaginative music to form a suite of labels that add depth and individuality to their catalogue – each with its own unique style and heritage.
Whilst producing top quality production music is at their core, UPPM is also always on the hunt for new and exciting opportunities and have recently announced their partnership with London based ScreenHits, an online platform for the screening and selling of TV and film content, for its successful Pilot Showcase.
The Pilot Showcase allows for content discovery and research data – aspects that are vital to a show's success – through early and organic discovery of yet-to-air programming, which provides pre-buzz and anticipation as well as viewer input in the development of programming. Additionally, through ScreenHits' partnership with UPPM, global composers have the ability to be discovered by allowing all producers to have access to the music for the Pilot Showcase.
John Clifford, General Manager UPPM UK, stated: "It is our intent to support the great composers we work with, all of whom are the backbone of our exceptional music catalogue and with how ScreenHits support our great composers by promoting their music via the pilot showcase. By working so closely with them, we have a great opportunity to match the best music with the TV content that is being created."
Other companies UPPM has partnered with include the BBC in creating the BBC Production Music label, which offers a brilliant crafted collection featuring original works from world-renewed composers such as Debbie Wiseman, Ty Uwin and Nitin Sawhney. This great partnership offers an opportunity to create new music from sweeping romantic dramas and proud period pieces to brutal, booming tunes as well as the magic of the natural world. The library also includes original music from shows such as Human Planet, Desperate Romantics, Rome and Living Planet.
UPPM is a proud supporter of BBC Media Action and has become one of their corporate partners. BBC Media Action is the BBC's international development charity. They use the power of media and communication to help reduce poverty and support people in understanding their rights. Their aim is to inform, connect and empower people around the world.
UPPM is also a big supporter of those just starting out in the media industry and partnered with Inside The Edit, the world's first creative online editing course, that teaches hundreds of structural, journalistic and creative techniques used in documentary and entertainment television. This highly specialised online training program has been developed over three years by a prime time editing team working at the very highest level of television and the UPPM catalogue is available to those who undertake the course.
Phil Stubbs, Senior Key Account Manager, expands: "We're always looking for new and exciting opportunities within the media industry and if a company has a great idea and we think we can add value, we'll always consider it. Looking at some of our partnerships over the past years we don't always restrict ourselves to the conventional. The BBC Production Music label is an obvious choice and makes sense to help promote new music and some original soundtracks. ScreenHits and Inside The Edit are very different from the typical music production collaborations, instead offering added value to their services."
UPPM has a proven history of success and for good reason. "We put music quality at the heart of everything we do. Our clients know that we have a great product and this means we can build from there."
Find out more about UPPM's partnerships on the partners page of
UNIPPM.co.uk
.
(JP/LM)
More Music, Voiceover & Recording Stories