Broadcast News
02/02/2016
No Studio, No Problem!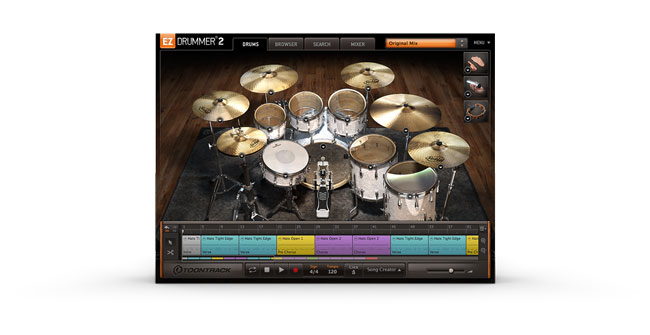 Sample based MIDI has evolved leaps and bounds recently, giving the bedroom producer the ability to create music that sounds like it's come straight out of the hands of George Martin after a day in Abbey Road Studios.
I'll be honest, in the past I've been (metaphorically) tied down to producing certain genres of music, craving to write piano scores, but with only basic piano knowledge and no realistic piano sounding plugin, finding myself pushed into the dark electronic music corner, as this is what I've been writing for nearly 10 years. This isn't much help when looking to compose classical orchestral pieces and beyond. After many a lack of response from the UK's leading Agony Uncle (Russell Grant) regarding my issue, I decided to ask some people 'in the know', who I know, to give me some ideas as to how to expand my music writing repertoire. Below is some of the suggested plugins and my thoughts about them. I was pleasantly surprised with what's out there, and Russell Grant is now thankfully in the process of lifting the restraining order.
With recent developments in production software, especially the introduction of Toontracks EZkeys, you can compose full piano compositions exactly how you imagine them to sound, with little need for advanced musicianship or knowledge of music theory, in this case, the basics seem to be enough for you to create some spectacular piano tracks. Sounds impossible, but the sample-based playback engine partners a set of MIDI performances that can be sequenced within the application. EZkeys has a very impressive menu of MIDI performance features to completely enhance your chord structure into a full piano composition fit for a chart topping track, classical, gospel, rock, or pop. It's so flexible you can choose any song style in the menu to completely transform your song in keeping with the chord structure you have written. If you're against the clock and have a basic foundation for a song, this can really help in taking it to the next level. The enhanced MIDI can then be simply dragged and dropped into your chosen DAW for further editing or mixing if you choose to.
EZdrummer follows the same concept to EZkeys. As a drummer myself, I'm rarely impressed with drum samples or loops. However the extortionate selection of amazing sounding genre based kits and editable loops of EZdrummer truly blows me away. Monotonous editing in the piano roll is thankfully a thing of the past. Just select the genre & kit, and have fun choosing the loop fit for the song. Everything is editable – velocity, pitch, you can even edit the amount of times any particular drum hits in the loop – and this is by the turn of one edit wheel. Toontrack have built this from the ground up, making this software so user intuitive and fun. It gives so much possibility to your drum track & again just drag and drop the MIDI from EZdrummer into your chosen DAW for further editing, if needed. With EZkeys and EZdrummer, writing music hasn't been this much fun in years.
Some soft synths these days sound identical to the hardware versions for a fraction of the cost. So whatever music you're into writing, there'll be software out there to help you on your journey. The all-encompassing software solution that's flawless across the board in my opinion, is Komplete 10 by Native Instruments. With soft synths galore and some incredibly sampled instruments, you quite literally have all you need to create whatever style music that comes to mind, all at your fingertips. From intense musical film scores & sound design, to abstract glitch or a Downton Abbey esque orchestral TV bed, you name it & it's all in the box.
The quality of many other orchestral or acoustic plugins often sound far too artificial for my liking. But the guys at Native Instruments deserve a firm pat on the back, the instruments are so impeccably detailed and real sounding, writing music really is a pleasure. The list of sampled acoustic instruments feels endless and each sounding as flawless as the last. The soft synths provide thick analogue sounding basses and some impressive meaty synths. I found that if you've ever hit a creative block under pressure, from experience, the user intuitive technology of Rounds, the advanced sequence synthesizer (included in Komplete 10) will spark a fast workflow of ideas for electronic music. Enabling you to design and sequence up to 16 different synth sounds and on-the-fly re-sequencing, it's my go-to synth when hitting that ever dreaded creative wall. Once inspiration has struck, let your creativity expand with the other soft synths included in Komplete 10. There's no less than 17,000 included sounds, so there's little doubt that whatever it is you want to hear, you'll find it. It's a superb, affordable, concise package that's sure to aid you on your musical journey.
If there's one plugin for all, this is it. Since having the software by Toontrack and Komplete 10, I highly doubt I'll ever need to buy another software instrument ever again.
Author – Ben Malloy, Polkadot Audio Post Production.
www.wearepolka.com
(LM/JP)
More Music, Voiceover & Recording Stories