Broadcast News
06/08/2015
Industry Developments By White Wabbit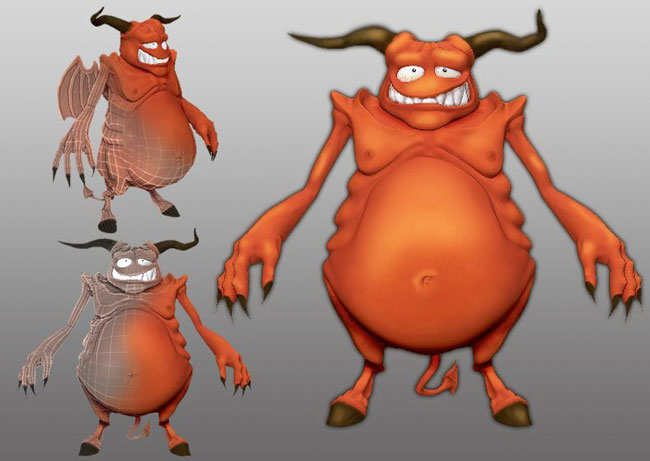 There are two distinct veins to animation and they rarely cross one another and have only a little use for one another's technology.
The first vein you could call traditional animation, which I would suggest covers cell animation; that is hand drawn frame by frame painstakingly created films or skits that are basically 24 separate illustrations for one second of animation – and stop motion animation; which covers the gambit of Wallace and Gromit to clever adverts that use small toys to sell us milk (the old Cravendale animations).
These methods have (and always will have) a charm that is nigh on impossible to accurately recreate using even the most up to date software. This is because they show us the sometimes clumsy involvement of a human hand, which takes us back to the days we used to play with our toys using our hands and imagination.
We have reached a point where technology has been developed to try and capture these charms; this is the second vein of animation... CG programs like zBrush and Corel Draw (to name a few) allow us to get closer to the human element mentioned above. Whether that is by actively creating a material for a 3D object that looks just like plasticine or allowing us to paint directly onto a screen with a mimicked oil brush stroke.
Why do we do it? Why do we want to recreate techniques that we can surely create ourselves in the traditional method?
It comes down to cost and space, a PC/Mac will take up one desk and have no materials to fill the area. To create a stop motion animation you would do well to rent out a garage! I know of animators and modellers who think of using technology as a betrayal of tradition and turn their noses up at the mere thought of diversifying. These are the people who will end up making the next stop motion animation that somehow blows all of the gaudy CGI efforts out of the water so I don't tend to discredit them! On the other hand we should explore every avenue of creation as to do so is to allow those toys you imagined interacting with one another when you were little to really come to life.
Here at White Wabbit we are happily sat in the middle, having started out in traditional animation we have come to accept and love CG animation for its endless efforts to: 1) try and catch up with the amazing produce created using a bit of plasticine and a camera, and 2) explore new worlds in terms of design.
The only thing limiting any creative method is the imagination behind it! It is only a matter of time and effort to overcome all but the greatest of limitations. For instance it would be hard to create a stop motion version of a 3D product visualisation where coins fall onto a rotating disc and react with one another and their environment such as in the video we created for IT ltd. So why not use CGI?
Equally, if you really want a stop motion fly through – we will find a way to do it!
www.whitewabbit.co.uk
More Animation Stories