Broadcast News
05/08/2015
Engaging Online Audiences Through Animation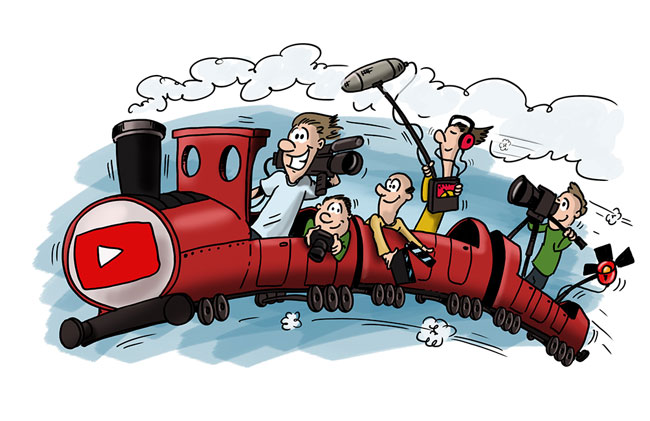 As demand for visual content increases and more of us jump aboard the video train, animation is attracting quite the following from those looking to separate themselves from the competition with creative and compelling content that engages and retains their audience's attention, writes Timothy Foxx Neal, Yudle Animation.
It has to be said that animation on the big screen has taken somewhat of a battering from the golden years of Disney's glorious hand drawn classics, as it's come under increasing competition from advanced CGI techniques that have brought to life a stunning array of science fiction and fantasy blockbusters including the Marvel and DC comics franchises, Star Wars, J.R.R. Tolkien and Harry Potter stories.
As online content authors and social media gurus move away from a dependency on hypertext to hypermedia, or more simply put, text to visual content, animation is being cleverly put to use in all its forms, from whiteboard or scribe videos, motion graphics, 3D rendering and CGI, through to stop motion and traditional 2D animation.
As visual beings we'd much prefer to watch a video than read heaps of text, and animation itself has a unique way of engaging our brains, in part because it reminds us of our childhood but also that our brains treat it differently than live action. Studies in recent years, carried out by award-winning professor of psychology, Dr Richard Wiseman of the University of Hertfordshire, reveals that animated videos outperform ordinary talking head videos in memory tests, problem solving, shareability and their overall impact on audiences.
For many, animation provides an effective alternative to expensive production teams where creativity is simply limitless, the chances are if you can think of it, then it can be animated. Being such a rich visual format animation can be used to transport the viewer to outlandish fictional places where inanimate objects can morph into others, have their own personalities and where ideas and thoughts can be easily explained and beautifully illustrated without the usual constraints of live video.
Businesses and startups of all shapes and sizes are making great use of animation, and it's even carved out its very own market in the way of online explainer videos where it's become the preferred format. These are typically sort engaging videos that replace text on a website homepage and explain what the business or organisation does. In recent years average attention span online has reduced to under 10 seconds, meaning these kind of videos have become an incredibly useful tool in retaining the attention of visitors.
The engaging properties of animation has also seen it widely adopted by online education and training resources, having been showcased in the early days by the likes of the RSA whose engaging whiteboard animations set the standard and popularised the format. In more recent years we've seen a resurgence of classical animation styles with big brands such as Coca-Cola and Triumph womenswear commissioning big budget Disneyesque commercials.
www.yudle.co.uk
More Animation Stories