Broadcast News
04/08/2015
Animated Advertising: Is It Worth It?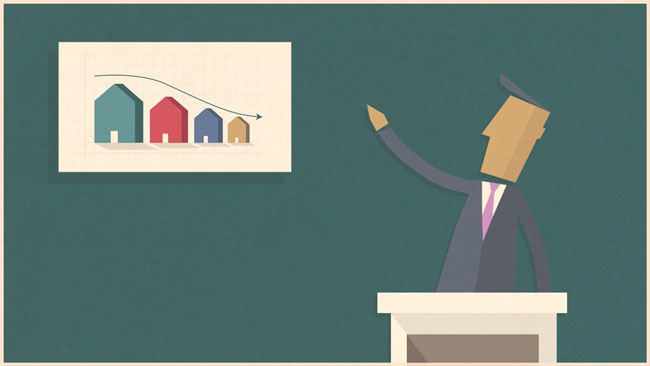 Is an animated explainer film really worth producing? As an industry professional creating animated explainers, promos and corporates I'm here to tell you it's certainly worth considering, writes Tom Sanders, Head of Production and Animation Director, Tinmouse Animation.
Having a video on your site, that is animated or not, can be 12 times more effective than text. Just have a think about what you'd rather do, read or watch? Even a simple infographic or a few nice images can be noticeably more attractive than scrolling through reams and reams of text.
I get a lot of clients coming to me asking, "What's involved?", "How much do I have to do?", "Aren't animations for kids?", "Isn't it going to be costly?".
These are valid questions but simply answered, if you choose the right company it can be a simple and enjoyable process that doesn't cost the earth. Over the last few years animated advertising has become an integral medium and with that, costs have dramatically fallen, opening up the possibilities to small start-ups all the way up to huge corporations. Animation is a strong technique that can engage a potential customer on a new and less corporate level. You can add more personality into a film and step away from a more clinical and stereotypical pitch, and inject humour and pace.
I may be biased but the journey of creating your own film is so rewarding. Due to the nature of the process things can be adapted throughout the project and you can get as hands on as you like. Most companies provide script writers, illustrators, animators and voiceover artists to make your film the best it can be. So in one little production bundle you have everything, a no-hassle one stop shop to boost your sales and promote your business. See below for a quick bullet point process of how you can get started in creating your own animated explainer film.
• Check the competition.
Take a look at other businesses similar to yours. Do they have videos? If so what are they doing right? Or if they don't, you're bound to stand out.
• Do the research.
Look into animation companies that can provide this service. Google keywords: animated explainers, animation studios, animated video production.
• Get some quotes.
Don't be conned by cheap quotes. It's a get-what-you-pay-for industry and there are a lot of quick fix companies. If they are more than you expect, then ask what exactly they'll deliver and compare with others.
• Set out your stall.
Whether the company are offering a scriptwriting service, or you're writing it yourself, bullet point your key points. What are the important messages you want to get across?
• Keep it short and concise.
People have short attention spans, so a minimum of 30 seconds and maximum of 2 minutes is perfect. You don't want people switching off.
• Get creative (or not).
If you have graphics and assets you can send to the animation company then great, get involved. If not, then hand the reins over and let the creatives get creative. They'll always seek your approval so it's never out of your hands.
• Satisfied?
Make sure you're happy with the treatment and the design, sign it off and set the studio off to work their magic.
• The finished film.
Once it's complete, work out how you'd like to use your film. Embed it on your website, share on Youtube, on TV, at a trade show or all of them. Ask the studio how to go about file hosting and embedding (remember they want to see there content out there too so will be happy to help).
• Job done. Sit back and watch the sales roll in.
It can be that easy. Step 1 is such a simple starting point so why not dip your toes in, it could be the ideal advertising for your business. If you have any questions regarding the above or want to find out more then please don't hesitate to drop us an email and we'll be happy to explain things further.
Image: A still from explainer film for Resolution Foundation.
www.tinmouseanimation.com
(JP)
More Animation Stories