Broadcast News
10/09/2014
Is AQC The Route To DIY QC And File Delivery For Production Companies?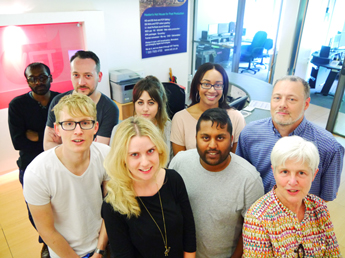 Does the upcoming transition to file delivery of broadcast programmes provide an opportunity for production companies to bring more programme delivery in house? Pat Horridge, Technical Director at VET Post Production and Training, explores the issues...
Certainly you can now supply to Broadcasters without owning an HDCAMSR deck, or having the know-how to rig a hired-in deck. But do you have the technical team with the skills to complete the finishing of the programme video and audio to the right broadcaster spec, to do QC checks and fixes, to create the right AS-11 file that complies with the DPP spec, and to perform the final tests and checks and supply the correct e-paperwork to prove compliance?
The right tools and skills for the job
Any implication that AQC puts file-based programme delivery more easily within reach of production companies and less experienced staff is mischievous.
Is it really just a matter of pressing play on a black box and seeing if the certificate says 'PASS'? No. You do need to deliver an AQC pass certificate with programme delivery and the challenge is how to get there most efficiently and with best results.
Editorial compliance needs checking, and a range of Quality Control (QC) checks need to be made by an experienced technical person – aka 'eyeball' QC. Many problems are best corrected in the timeline, and metadata entered and checked before the final 'wrapping' of the AS-11 distribution file. Planning the finishing process to minimise time at the final stages will be crucial. When AQC flags an alert for any possible fails this will need interpreting and correcting by experienced eyes and skilled hands.
Be aware that numerous false negatives occur and these can take a lot of time to check and decide whether the alert will be a programme 'FAIL'.
At the moment we see many false blanking alerts, which actually relate to programme content rather than blanking errors.
Can the new AQC tools make QC easier? Well they can process files faster than real time if you have the right hardware to run them on. And the tools can check, and in some cases correct, a number of issues. In our experience though you will need a person with the right skills as well.
Auto correction – to be trusted?
The mandatory tests include a PSE test but would you trust an automated PSE fix for your programme? What will that do to your content? Other parameters such as aspect ratio, blanking, and loudness ought to be corrected in the timeline rather than leaving them to auto correction where programme content can be adversely affected.
Staff training and development
Staff training is even more critical during this time of change and with the current SIF fund available through Creative Skillset you've got a great opportunity to develop staff technically – whether you're a post house or an in-house facility.
VET's courses are among those eligible for Skillset funding and include: Quality Control (QC); Advanced Files and Compression; Making AS-11 files in Avid; overviews of file delivery to DPP spec for broadcast; and Understanding Digital Video and Audio (UDVA) is a good grounding in TV Fundamentals.
Conclusion
This could be an opportunity for some production companies to be more self-reliant and with that comes greater new technical responsibilities. Think hard about the risks before jumping in. Do you have the right skills on the team? The right kit and the ability to problem solve?
Pat Horridge is Technical Director of VET Post production and Training and an Avid Certified Instructor (ACI)
The article is also available in BFV
online
.
(IT/JP)
Top Related Stories
Click here for the latest broadcast news stories.