Production News
25/07/2017
BBC Four Announced New Season Of Themed Programmes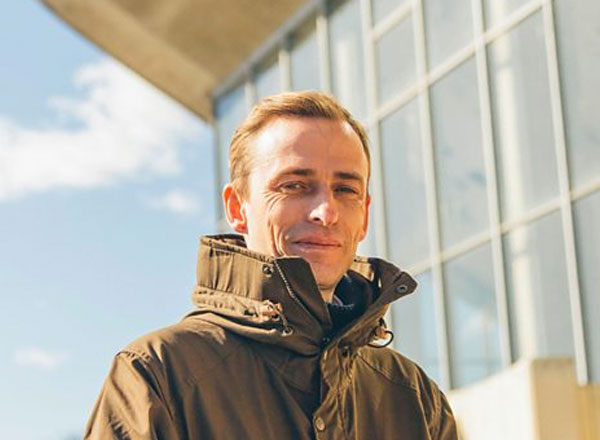 BBC Four has announced a new season of programmes celebrating and exploring the ideas, inspirations and visionaries behind the concept of utopia: a place or state of things in which everything is perfect.

Shining a light on the extraordinary individuals who have experimented with culture in the pursuit of a more perfect world, Utopias features a range of programming revealing and interrogating an eclectic range of utopian ideals.

From the 16th century vision of Thomas More to the more modern visionary designs of architects including Frank Lloyd Wright and Norman Foster, the season ranges across high art and popular culture, from 17th century fishing to modern-day fiction, American architecture to our very own Milton Keynes.

Cassian Harrison, channel editor, BBC Four said: "Utopian ideals and the very idea of utopia itself have always fascinated and inspired the human race - from art and architecture movements, to genres of fiction, new experimental societies and beyond. With the intellectual ambition that is its hallmark, BBC Four is delving into a world of visionaries, philosophers, and genius to examine what propels us to endlessly search out ideas of perfection."

In the centre piece of Utopias, Professor Richard Clay (pictured above) explores an eclectic range of visionaries and reveals how they have fuelled our ideas of the perfect state in Utopia: In Search Of The Dream (3x60), whilst in In Search Of Arcadia (1x60), art historian Dr. Janina Ramirez and angler John Bailey tell the extraordinary story of how a revolutionary movement - partly inspired by a fishing manual - transformed the cultural landscape of 18th Century Britain.

Frank Lloyd Wright set out to create architecture for a new America. Arguably America's greatest ever architect, he is profiled in Frank Lloyd Wright - The First Modern Architect (1x60). Closer to home, Milton Keynes, the very embodiment of the post-war utopian dream, is explored by documentary maker Richard Macer in Milton Keynes (1x60).

Utopia: In Search Of The Dream – 3x60
Ever since Thomas More coined the term in 1516, utopia - that better place somewhere between fiction and reality - has been reimagined and reinvented by generations of writers and dreamers. For better and for worse, utopias have been an engine of cultural change, spurring human imagination, inspiring major art and design movements, spawning new genres of fiction and forging experimental communities.

Now, in a major new arts series for BBC Four, art historian Professor Richard Clay examines the enduring appeal of utopias and asks what it is in the human condition that yearns for it and what it is in human nature that often frustrates us getting there.

Ambitious and provocative, with high profile interviewees including architect Norman Foster and composer Steve Reich, the series ranges across high art and popular culture, from Swift to Star Trek, Wagner to Wikipedia.

The BBC commissioning editor is Emma Cahusac. It is being made by ClearStory TVC and is directed by Russell Barnes and executive produced by Russell Barnes and Molly Milton.

Frank Lloyd Wright - The First Modern Architect (w/t) – 1x60
Frank Lloyd Wright is America's greatest-ever architect. However, few people know about the Welsh roots that shaped his life and world-famous buildings. Now, leading Welsh architect Jonathan Adams sets off across America to explore Frank Lloyd Wright's masterpieces for himself. Along the way, he uncovers the tempestuous life story of the man behind them and the significance of his radical family background.

In a career spanning seven decades, Frank Lloyd Wright built over 500 buildings, and changed the face of modern architecture: Fallingwater, the house over the waterfall, has been called the greatest house of the 20th century; the spiralling Guggenheim Museum in New York reinvented the art museum; the concrete Unity Temple was the first truly modern building in the world. But the underlying philosophy that links all Wright's buildings is as important as anything he built.

Those ideas were rooted in the Unitarian religion of Frank Lloyd Wright's mother. Anna Lloyd Jones was born and raised near Llandysul in west Wales and migrated to America with her family in 1844, most likely to escape religious persecution. Her son, Frank, was raised in a Unitarian community in Wisconsin, a small piece of Wales in America. The values he absorbed there were based on the sanctity of nature, the importance of hard work, and the need to question convention and defy it where necessary. Wright's architecture was shaped by, and expressed, these beliefs.

Frank Lloyd Wright set out to create a new American architecture for a new country. He built his own lifelong home in the valley he was raised in, and he named it after an ancient Welsh bard called Taliesin. It was the scene of many adventures - and a horrific crime. In 1914, a servant at Taliesin ran amok and killed seven people including Wright's partner, Mamah Cheney, and her two young children.

Wright rebuilt his home and went on to marry a Montenegrin woman, Olgivanna Milanoff, some 30 years younger than him. It was Olgivanna who struck upon the idea that saved Wright's career after the Wall Street Crash and personal scandal laid it low. She decided that her husband should take on apprentices and that the apprentices should pay for the privilege. The Taliesin Fellowship had a hands-on approach, with apprentices often building extensions to Wright's own houses, labouring and cooking for him. Somehow it worked, lasting for decades and nurturing hundreds of young talents.

Frank Lloyd Wright died in 1959 aged 91 while working on his final masterpiece, New York's incomparable Guggenheim Museum. He had been born in the wake of the American civil war, the son of a pioneer, and died a television celebrity, in the space age. He is buried in the shadow of Taliesin, alongside his Welsh ancestors.

A 150 years after his birth, Jonathan Adams argues that Frank Lloyd Wright is now a vitally important figure who can teach us how to build for a better world. Wright believed in what he called organic architecture; buildings that grace the landscape, express an idea of how to live and respond to individual needs. This bespoke approach - a philosophy, not a style - puts him at the heart of modern architectural thinking.

The BBC commissioning editor is Mark Bell. It is being made by Wildflame Productions and is directed by Ian Michael Jones and executive produced by Christina Macaulay for BBC Wales and Paul Islwyn Thomas.

In Search Of Arcadia – 1x60
Art historian Dr. Janina Ramirez and angler John Bailey tell the extraordinary story of how a revolutionary movement, partly inspired by a fishing manual, transformed the cultural landscape of 18th century Britain.

Together they explore a 12 mile stretch of the River Thames uncovering the stories of the Arcadian group of writers, poets, artists, and landscape designers who lived here in the 17th and 18th centuries and who were the architects of a cultural revolution in Britain.

John unpacks the role the River Thames played in their story, exploring the natural riches of its shores and how it was used as a transport route for not just people but for ideas. Of course, he does this from a boat on the water and has plenty of time for fishing and contemplation along the way.

Meanwhile, Nina explores the ideas behind the Arcadian philosophy. There are eight clues to help her along her way hidden in the landscape of the Thames as it unfolds before her: Nicholas Poussin's painting Et In Arcadia Ego, Izaak Walton's Compleat Angler, the French formal gardens at Hampton Court, Pope's Grotto and his Camera Obscura, the view of Marble Hill House, Thomson's poem inscribed in King Henry's Mound, Chiswick House Gardens and, finally, the view from Richmond Hill.

The BBC commissioning editor is Emma Cahusac. It is being made by Tin Can Island (in association with London Live) and is directed and produced by Fiona Ryder and executive produced by Andrea Cornes and Emma Cahusac.

Milton Keynes – 1x60
Is Milton Keynes a soulless place or a utopian dream? It might be famous as the home of roundabouts and concrete cows but it's also one of the most ambitious experiments ever in social engineering.

The country's most famous new town is about to turn 50 and so (it just so happens) is the documentary maker Richard Macer who grew up there.

This film brings the two of them back together as Macer (Absolutely Fashion - Inside British Vogue) returns to the place he left at 18 and seeks to revaluate a town he always felt a bit embarrassed by.

These days MK has one of the fastest growing economies in the country and has huge approval ratings from the people who live there. But for many years it's been the butt of the nation's jokes seen only as a concrete jungle.

So, what's the reality of MK? Is there a chance that Macer might discover a different Milton Keynes to the one he left behind?

Created in the late 60s as an overspill for the inner-city slums of London, the new city was a place of high ideals. People would live in a world that was green and spacious and where, according to the master plan, "no building would be taller than the tallest tree".

Through the course of his journey Macer learns that, far from being dull and boring, MK was actually a place that attracted some of the best architects of their day and it now boasts the only listed shopping centre in the country.

To make the film, Macer moves back in with his mum and dad who still live in MK and have always loved it. Over the course of the next few months he meets with key contributors to the MK story: architects, artists, social workers and pays a visit to his old school which was revolutionary in the sense that all the classrooms were carpeted and you called the teachers by their first name.

The BBC commissioning editor is Clare Paterson. It is being made by Platform Productions and is directed by Richard Macer and executive produced by David Modell.
Top Related Stories
Click here for the latest broadcast news stories.