Production News
27/02/2018
BBC To Broadcast A Collection Of Live Programmes Across North England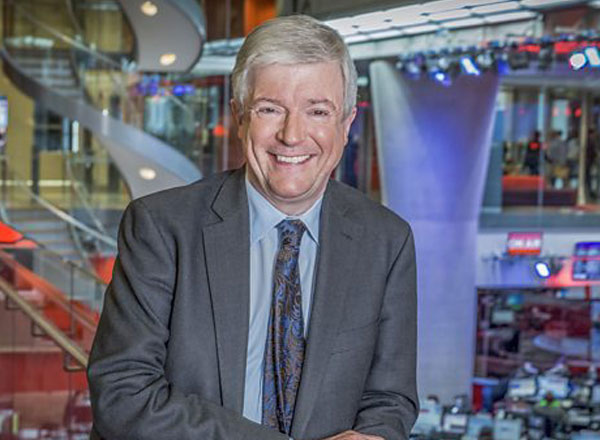 The BBC has announced it will live broadcast many flagship programmes across north England this summer after partnering with the Great Exhibition of the North.

Tony Hall, Director-General of the BBC, said: "The Great Exhibition of the North promises to be a fantastic celebration of culture, creativity and innovation across the north. We've made a huge commitment to the north in recent years, and it really matters to us. Through this partnership we can showcase the best of the north and bring the excitement of the Great Exhibition to every household."

"We are committed to bringing more of our content to audiences in the north of England, and I'm thrilled that we will have a mix of news, current affairs, sport and music broadcasting live from the Great Exhibition of the North."

The Great Exhibition of the North, which takes place from 22 June to 9 September, will see the BBC bring a variety of entertainment across TV, radio and online up to the North.

Sir Gary Verity, Chairman of the Great Exhibition of the North, said: "We're delighted to be working with the BBC to ensure more people across the country have the opportunity to engage with the Great Exhibition of the North in 2018."

"The Exhibition itself may be taking place in NewcastleGateshead but it's a celebration of the whole of the north. Our 80-day programme will highlight many of the innovations and inventions from the north that are changing how we live now and in the future. Towns and cities will also be hosting events and experiences as part of our 'Inspired By' programme giving the Exhibition a true northern flavour."

NewcastleGateshead will be the home to several BBC productions during the summer of 2018, with the BBC Breakfast red sofa, BBC Radio 4's Today programme and BBC Radio 5 live all set to attend.

Lauren Laverne, famous for her BBC Radio 6 Music show, will be heading back to her northern roots as she will broadcast her show live from the Sage Gateshead.

Ms Laverne said: "The north is great, the BBC is great and this exhibition is going to be great. So it's a perfect partnership. I can't wait to play a part in putting a spotlight on what is happening in NewcastleGateshead this summer."

Shows and displays will be scattered across North England this summer, including a host of events brought by BBC Introducing, and demonstrations of virtual reality, artificial intelligence and voice recognition produced by the BBC Blue Room.

Other shows set to hit NewcastleGatehead and the surrounding area are BBC Sport live coverage of the Great North Run on BBC One as well as extensive coverage of the Great Exhibition from BBC Look North and BBC Newcastle.

The BBC will announce more details of its activity during the Great Exhibition of the North in the following weeks.


Top Related Stories
Click here for the latest broadcast news stories.