Broadcast News
25/11/2019
Advice For Recreational Drone Flying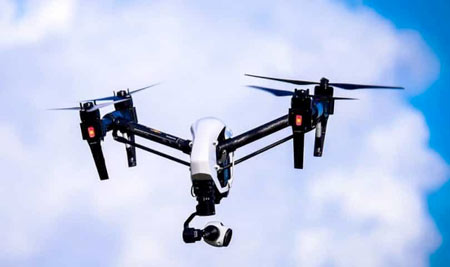 Owning a drone can be fun and exciting, but the rules and regulations can be difficult to interpret.
So for drone pilots wishing to fly recreationally, or "fly for fun", I've outlined the general rules you should
follow in order to fly safely and responsibly in not just Leeds, West Yorkshire but in most areas and situations worldwide.

You must stay below the maximum allowable altitude, typically 400 feet, around 120 metres.
This avoids conflict with manned aircraft such as planes or helicopters.
Rules vary from country to country, the maximum allowable height in Canada for instance is just 90 metres.
So always check up before you fly.

Always maintain visual line of site. This is the technical way of saying always make sure that you can see
your drone in plain site at all times. You may not rely solely on your drone's FPV camera or use vision assisted aides such as binoculars or telescopes (correctional lenses however are OK).
Also be sure to check the local weather conditions as fog and clouds can impede your vision.

Don't fly over people. You may think it a great idea to fly over a busy area to capture a stunning view with your new drone but flying over and close to people is not permitted. Practice good judgement and make sure to stay away from stadiums and public events where large groups of people may congregate.

Also often your town or City may have its own local regulations. So make sure to check with your local authority to observe and abide by those rules. If the area you plan to fly in does not have any local drone regulations,
then in the UK you can defer to the rules laid out by the CCA, the Civil Aviation Authority.

Drone use is rapidly growing and our UK skies are some of the busiest anywhere in the world.
The prime directive is to not pose a risk to other aircraft or people.

Lastly, don't fly after dark, even if your drone has night lights. Dark is considered 30 minutes before official sunrise or 30 minutes after official sunset.

This is known as Civil twilight. So by all means enjoy flying your drone it's fun and exhilarating but always always fly safe.
Top Related Stories
Click here for the latest broadcast news stories.