Broadcast News
11/05/2017
Lake Districts Drone Service With Skylark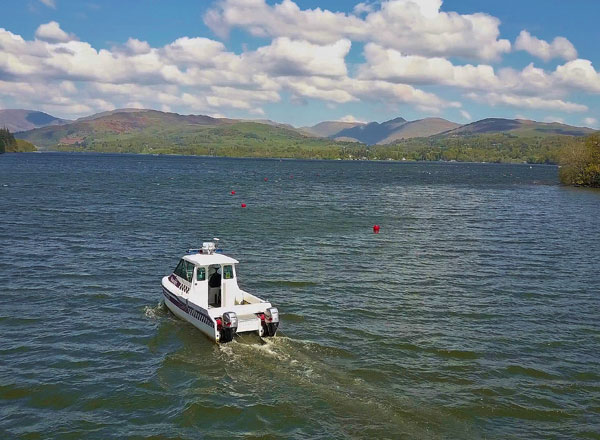 Skylark Aerial Photography is the Lake Districts Drone Service, when you look at the facts and figures for aerial films produced last year you soon realise that why Skylark Aerial Photography is one of the leading providers of aerial imagery in Cumbria. Over the past 12 months the company has provided aerial work for 56 clients, edited over 25 videos and flown over of 180hrs for work related deployments.
The work provided has been very varied with TV work for BBC, ITN, France2, survey work, factory roof inspections, film work for the local tourist industry, digital marketing to sports events such as The Great North Swim.
Of course to be able to carry out this work does not come cheap. You really need at least two high end drones to provide a service, lenses, batteries and editing suite. Skylark Aerial Photography has invested in excess of £20,000 on the business including the website. It's no good providing a service with one £500 drone.
To compliment the service an additional hand held gimbal system has been added to the inventory to provide the ability to film where it would be difficult to deploy a drone or add some additional imagery to the shoot.
As we are the Lake Districts Drone Service, clients expect a little more than just a drone offering. Skylark Aerial Photography is more than happy to provide location advice, organise permissions on land or property. Our details are registered with the National Trust allowing us to deploy much more quickly and safely.
We have also arranged interviews for TV work, on one such occasion France2 required a local sheep farmer to represent a face of the area. Skylark Aerial Photography was very happy to organise an interview with a local farming family with over 600 years of farming roots in the area.
The success of any drone business in fact any business is having a plan, investing in high quality equipment and working hard on networking.
skylark-aerialphotography.co.uk
Top Related Stories
Click here for the latest broadcast news stories.