Broadcast News
14/06/2019
Garron Bateman To Give Joint Presentation At AWS M&E Symposium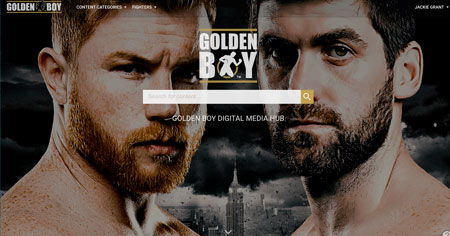 Veritone has announced that Solution Engineer Garron Bateman will give a joint presentation at the AWS M&E Symposium.
Bateman will join fellow speakers including Golden Boy, a Veritone Digital Media Hub client and one of boxing's most active and respected promoters, for the session titled "Using AI/ML to Monetize Video Archives."
The coffee-talk-style session will highlight how Veritone Digital Media Hub helps M&E organisations and content creators manage, distribute, and monetize their content and how aiWARE's cognitive services can be leveraged to index and enrich media files for quick search and discovery. Bateman, together with Golden Boy's Jackie Grant, manager of international television, and David Tetreault, executive vice president of media and entertainment, will describe the Digital Media Hub use case for Golden Boy, including their plans to leverage AI and machine learning (ML) within their branded portal, their move from an on-premise to a cloud-based media asset management solution, and more.
"Veritone's powerful and easy-to-use digital asset management solution has increased our efficiency and improved the organization and accessibility of our content," said Grant. "During our presentation with Garron, we will highlight the benefits we have seen since moving to a Digital Media Hub and the expected advantages of AI and ML in monetizing our content."
The 30-minute presentation will take place at the AWS M&E Symposium from 10:30-11 a.m. on June 18 at the Skirball Cultural Center in Los Angeles.
www.veritone.com
Top Related Stories
Click here for the latest broadcast news stories.