Broadcast News
08/12/2016
Wazee Digital Media Hub Launched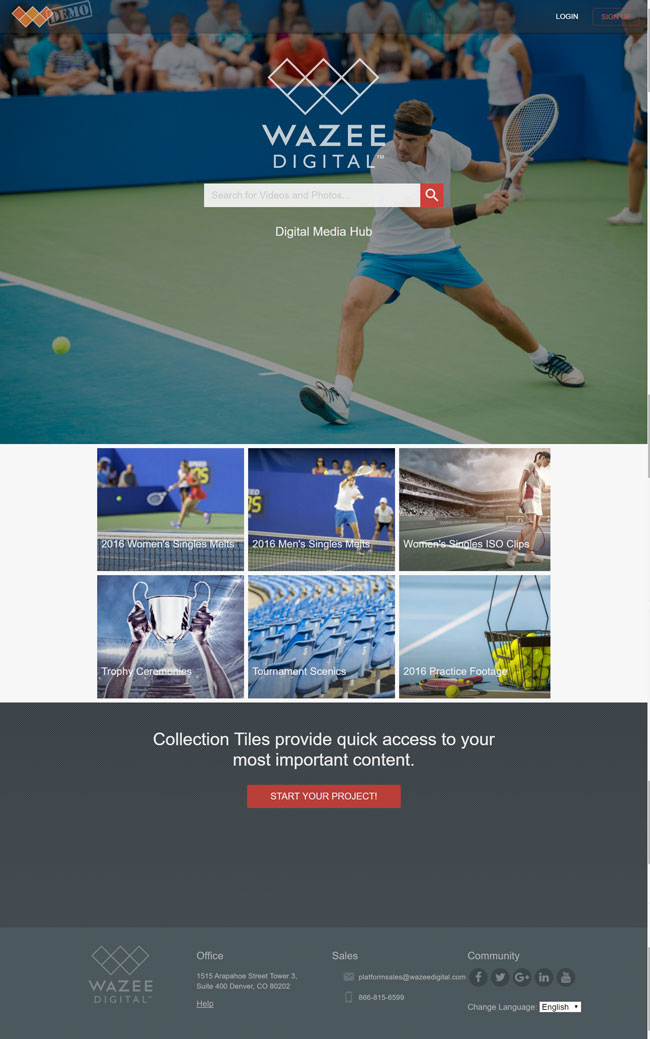 Wazee Digital has launched Wazee Digital Media Hub, a centralised, web-based system that enables host broadcasters to capture live moments and make them immediately available for global highlights, publishing, and syndication as the event is happening.
Digital Media Hub is a web portal that serves as a central access point through which users can acquire, enhance, and distribute media gleaned from live events. Unlike FTP sites, file-hosting services, and 'sneakernet' workarounds – like hard drives or thumb drives – Digital Media Hub gives broadcasters administration and permissioning capabilities, while stakeholders get immediate access to broadcast-quality content, enhanced and searchable metadata, preview capabilities, and one-click downloading all from one location.
It means that broadcast partners can use previously unattainable content, whether interviews, highlights, promos, transcripts, or photos, to enhance local coverage of an event. The hub also means that facilities can streamline their operations and eliminate separate workflow silos associated with different departments. Furthermore, Digital Media Hub has robust reporting tools that let host broadcasters track who downloaded what content and when, which helps them understand what content is most important to users.
In addition to the web-based portal, host broadcasters who use Digital Media Hub for a live event get an on-site Wazee Digital team that handles all uploads, metadata, and user support. Wazee Digital's on-site service integrates directly with the host broadcaster's EVS network to acquire, tag, and upload content to Digital Media Hub.
Mike Arthur, vice president of sports and live events at Wazee Digital, said: "During live events, properties need to be able to distribute iconic moments to various stakeholders in real time in order to boost coverage of the event and share content. But for partners, the process of acquiring the content is inefficient at best, and access and distribution are hampered by the need for media credentials. That's why we created Digital Media Hub. Its value lies in its ability to capture content once and share it with many. Whether you're granting access to internal stakeholders, global broadcast partners, or corporate sponsors, Digital Media Hub provides a single avenue for hosts to secure and distribute their content in a process that's easier for everyone. This combination of functionality is not available anywhere else."
Image: Wazee Digital Media Hub Portal.
www.wazeedigital.com
(JP/LM)
Top Related Stories
Click here for the latest broadcast news stories.