Broadcast News
05/04/2019
Angénieux To Preview New Book At NAB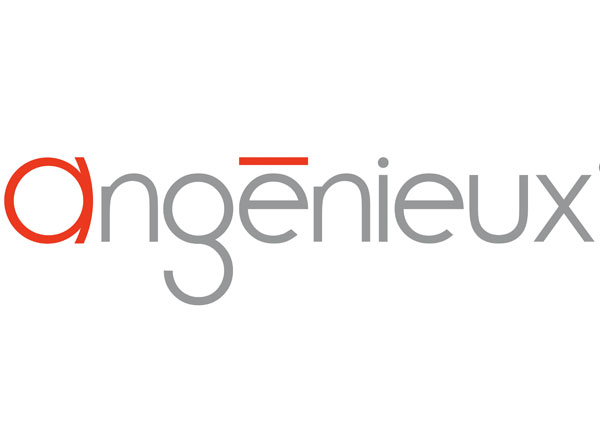 Angénieux is set to preview its new 270-page book at NAB, chronicling the company's rise since its inception in 1935.

There will be both a French and an English edition of the book, which begins with the beautiful exhibition that was held at the Museum of Art and Industry in Saint-Etienne in France from March to November 2017: 700 sqm fully dedicated to the Angénieux adventure. Following this exhibition, Angénieux wanted to go further and continued to collect material from experts, conduct research, talk to former engineers, and interview DPs, rental houses and other key "witnesses" from around the world.

The common thread of the book is the Angenieux over 80-year lasting passion for cinema. It also relates the brand's implication in other industrial adventures such as photography, television, medical, optronics, and space exploration.

On 20 July in the US (21 July for some other parts of the world), the 50th anniversary of the success of NASA Apollo 11 mission will be celebrated. Angénieux lenses were on board Apollo 11. The book discusses the full participation of Angenieux in NASA missions.

For cinema, the book focuses on the technological achievements of Angenieux zoom lenses. Pierre Angenieux chose the mechanical compensation system that opened the door to high ratio zooms. All current cinema zoom lenses are based on the principle developed by Pierre Angenieux and his teams in the 1950s.

The Angenieux zoom lenses accompanied cinema trends. They contributed to the history of cinema and still do so. The book tells you how the brand coped with the shift from analog to digital. In this new digital world, the brand continues to lead the market. As evidence, the recent success of its new zoom lenses for Full Frame (Optimo Ultra 12x and EZ series) integrating the innovative IRO technology. The book also points out the brand current technological and business challenges.

The book will release in book stores end of April in Europe, early June in the US at a price of 39€ or 60$. Worldwide distribution will follow. It will soon be available for sale (limited stocks) in the angenieux website new e-shop section.

As well as its new book, the company will demonstrate its latest lenses at NAB 2019 in Las Vegas, 08-11 April.

Continuous market demand for Angenieux EZ-1 and EZ-2 zoom lenses
Designed by Angénieux for both Super 35mm (S35) and Full Frame/VV (FF/VV) cameras, the Angenieux Type EZ series zooms have been developed in partnership with Band Pro Film & Digital Inc., and Jebsen Industrial Technology Co. Ltd. The EZ zooms sit between the still photography, and the mid-level zooms such as the Optimo Style series, offering quality optics with precise mechanics for Cine style applications, at an affordable price. They address the requirements of independent videographers and cinematographers, who are seeking for cost efficient tools that enable cinematic expressions. The exceptionally fast T2 lens opening provides tremendous control of depth of field. The ability to convert lens mounts, and the image circle size makes the Type EZ lens series a solid investment to all industry professionals.

The Angénieux Type EZ Series features two fast and lightweight zooms, both lenses allow the rear lens group to be exchanged between S35mm (up to 30mm image diagonal), and FF/VV format (up to 46mm image diagonal).

The Angénieux Type EZ-1 is a standard zoom lens with a zoom factor of 3x. When configured for S35mm cameras, the focal range and aperture are set to 30-90mm F1.9 / T2. By exchanging the rear lens group, the lens becomes a 45-135mm F2.8 / T3 covering an image circle up to 46mm diagonal.

The Angénieux Type EZ-2 is a wide zoom lens with a zoom factor of 2.7x. When configured for S35mm cameras, the focal range and aperture are set to 15-40mm F1.9 / T2. By exchanging the rear lens group, the lens becomes a 22-60mm F2.8 / T3 covering an image circle up to 46mm diagonal. To respond all needs, different sales offer (in feet or meters) are available.

Both lenses are built in a full metal casing, with internal thermal drift compensation. Focus / Zoom / T-stop can be controlled precisely due to the wide rotation angle of the 3 control rings, which are also equipped with industry standard gear teeth. The lens size remains consistent across the zoom range due to internal focusing & zooming mechanism. Users can easily configure these lenses to support different imaging formats (S35 or FF/VV), and different lens mounts (PL, EF, or E) on their own, without returning their lenses to service centers. A detachable ENG style broadcast zoom servo grip and other accessories such as hood and filters are also proposed.

The Optimo Ultra 12x, the new long range cinema reference
The new challenge for Angénieux was to offer a new generation of lenses with an even higher quality for large format feature and high-end digital content production. The lenses should be modular, retain the Angénieux look, and provide the mechanical feel, robustness and optical performances that customers have enjoyed over the past decades with the famed Optimo line.

Once again, the challenge has been fully achieved by the Angénieux development teams with the new Optimo Ultra 12x lens. This fully innovative zoom lens is a multi-format high magnification zoom, thanks to the IRO technology.

Successor model to the industry reference Optimo 24-290 (and 28-340), the Optimo Ultra 12x is the ideal long-range zoom for high-end productions: Feature Films, TV Series, Live Stage, Commercials, Music Videos. The lens features a totally new optical & mechanical design, offering high optical performance (superb image quality, no ramping, minimal breathing, very short MOD) and improved mechanical stability and serviceability. The Optimo Ultra 12x which comes with the standard PL mount lens, has a sub-mount system in order to be equipped with various mount options including the new LPL Arri mount. Optically, users appreciate its superb image quality along the full focal length range, minimal breathing and low distortion and its very close focus. Mechanically, the lens features precise and ergonomic focus ring with ability to swap easily the focus scale ring from meters to feet. It is designed for extreme shooting conditions with a better sealed optical area than on its predecessor reducing dust inhale, and can be used in a temperature range from -20°C to +40°C (-5°F to + 105°F).

Thanks to the IRO technology the lens can be configured to cover three different formats: S35 (Ø31.1mm image circle), U35 (Ø34.6mm image circle) and FF/VV (Ø46.3mm image circle). It is the perfect zoom lens for the new generations of high-end digital cameras.

Two packages (in feet or meters) are available:
• Standard Optimo Ultra 12x package: Zoom S35 + U35 Kit
• Full Optimo Ultra 12x package: Zoom S35 + U35 Kit + FF/VV Kit.
Can also be ordered Angenieux specially designed Carrying Handle and Front Protective Glass. Existing Optimo Extenders 1.4x and 2x can also fit the Optimo Ultra 12x but with some restrictions.

The Optimo 42-420 A2S, the Angénieux new long range anamorphic zoom lens
The creative virtues of anamorphic lenses have become even more important in the digital age, where cinematographers are seeking for distinctive look to enrich every project. The Angenieux anamorphic zoom lenses add a dimensional character to the image with the traditional 2x squeeze, yet minimizing breathing and distortion by adopting a modern optical design. The image created by Angénieux anamorphic zooms is a combination of controlled background with a unique aesthetic dimension integrating the famous Angénieux romantic look that can help to break the sharpness of digital cameras.

The Optimo 42-420 A2S T4.5, successor model of the Optimo 44-440 A2S T4.5, has become the ideal companion for the two lightweight anamorphic Angénieux zooms Optimo 56-152 A2S and Optimo 30-72 A2S. These two compact zooms are the lightest and shortest ever made anamorphic zoom lenses. The Optimo 42-420 A2S zoom lens features traditional 2x horizontal squeeze, minimum breathing and even less distortion than the Optimo 44-440 A2S. It offers a fast aperture of T4.5 across zoom range and has a great close focus of 4 feet 1 inch (1.24 m). It is pretty light for a studio zoom (16.7 lbs – 7.6 kg).

Optimo Anamorphic zooms are PL mount. Their unique mount design allows a quick swap between PL and PV mounts. And their focus ring is easily interchangeable from feet to meters. The Optimo 42-420 A2S built-in lens encoder can provide lens metadata (focus, zoom, T-stop) via industry standard /i Cooke protocol.

Thanks to the IRO technology, the Optimo 42-420 A2S, with a spherical kit option, can be converted to a spherical 25-250 T3.5 zoom by swapping the rear group and appropriate rings. Precise and robust, the Angénieux Optimo A2S are suited for extreme production environments (temperature range from -20°C to +45°C). They are compatible with 1.4x and 2x extenders. The 2x extender used on the Optimo 42-420 A2S T4.5 makes the lens an unrivalled 84-840mm T9.

First lens deliveries have started in 2019. The Optimo 42-420 A2S will be soon available for lease at major rental houses worldwide.

Angénieux will be demonstrating its latest products and solutions on booth 7920 at NAB 2019.
Top Related Stories
Click here for the latest broadcast news stories.