Broadcast News
06/09/2017
Angénieux Announces New Zoom Lens Series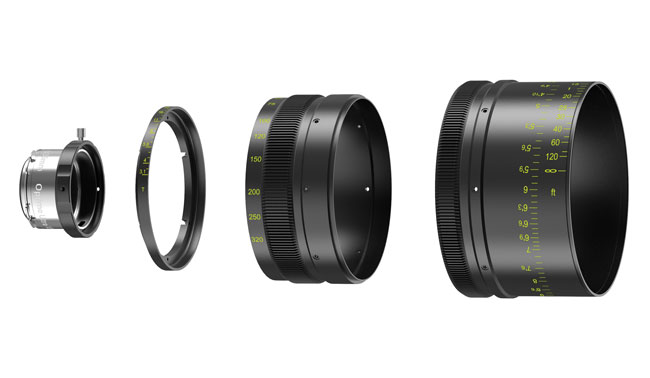 Ahead of IBC2017, Angénieux has announced a new zoom lens series.
Designed for Super 35mm (S35) and Full Frame/VV (FF/VV) cameras, the new Angenieux Type EZ series zooms have been developed in partnership with Band Pro Film & Digital Inc., and Jebsen Industrial Technology Co. Ltd.
The EZ zooms sit between still photography and the mid-level zooms such as the Optimo Style series and are suitable for some of the new generation of large sensor digital cameras. ENG-style productions require the flexibility necessary for run-and-gun shooting, combined with good optical quality. The lens features IRO Interchangeable Rear Optics technology, a modular lens design that enables different lens configurations.
The Angénieux IRO technology has been first built into the 10x Optimo zoom, allowing a swap of the lens from its anamorphic version, the 44-440 A2S Optimo, to its spherical version, the 25-250 Optimo Style. The IRO technology built into the EZ zooms allows a configuration of the lens either in S35 or FF/VV format.
The Optimo Ultra 12x is the ideal long-range zoom for high-end productions and features a new optical and mechanical design, offering high optical performance (image quality, no ramping, minimal breathing, very short MOD) and improved mechanical stability and serviceability. The Optimo Ultra 12x, which comes with the standard PL mount lens, has a sub-mount system in order to be equipped with various mount options.
Optically, users will appreciate its image quality along the full focal length range, minimal breathing and low distortion and its very close focus. Mechanically, the lens features precise and ergonomic focus ring with ability to swap the focus scale ring from meters to feet. It is designed for extreme shooting conditions with a better sealed optical area than on its predecessor reducing dust inhale, and can be used in a temperature range from -20°C to +40°C (-5°F to + 105°F).
Thanks to the IRO technology, the lens can be configured to cover three different formats: S35 (Ø31.1mm image circle), U35 (Ø34.6mm image circle) and FF/VV(Ø46.3mm image circle).
Two packages will be available:
• Standard Optimo Ultra 12x package : Zoom S35 + U35 Kit
• Full Optimo Ultra 12x package : Zoom S35 + U35 Kit + FF/VV Kit
Also available is a specially designed Carrying Handle and a Front Protective Glass. Optimo Extenders 1.4X and 2X can also fit the Optimo Ultra 12x.
Christophe Remontet, Managing Director, Angénieux Partnerships & Business Development, said: "Enabling customers to configure their lenses optimized for projects and/or cameras is truly a unique feature that is only available from Angénieux."
www.angenieux.com
(JP/LM)
Top Related Stories
Click here for the latest broadcast news stories.