Broadcast News
14/03/2019
SMPTE Announces Lineup For March Webcasts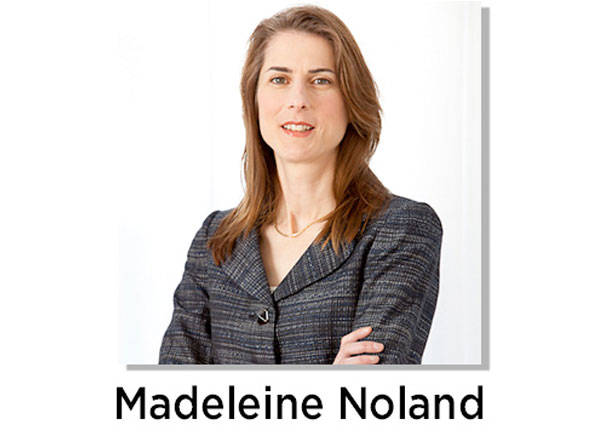 SMPTE has announced its lineup of webcasts for March, featuring topics like color science and the ATSC 3.0 system.
Essential Technology Webcast — Free and Open to All
Jaclyn Pytlarz, Senior Engineer at Dolby Laboratories will host 'Color Science Fundamentals in Motion Imaging' on Thursday, 14 March, 1pm EDT.
This webcast will focus on the fundamentals of colour science as it relates to the motion picture and television industry. It will cover the fundamentals of display colorimetry, color spaces, and encoding spaces. It will explore how we can leverage our visual system for improved visual quality. Lastly, it will cover the practical application of color science, such as where and how it's used daily.
SMPTE Essential Technology Webcasts are complimentary and open to all to support the advancement of the M&E industry.
Monthly Technology Webcast – Open to SMPTE Members
Madeleine Noland, LG Electronics, will host 'ATSC 3.0 Webinar Part 1: Introduction to ATSC 3.0' on Thursday, 21 March, 1pm EDT.
This webinar will provide an overview of the ATSC 3.0 system capabilities, including the physical layer, signaling, audio, video, captions, interactivity, and advanced emergency messaging. Attendees will receive an introduction to the suite of Standards (ST) and Recommended Practices (RP) documents with a concentration on stream essence. Attendees will be asked to provide input and thoughts on areas of ATSC 3.0 for further exploration in future SMPTE webcasts on the topic.
SMPTE Technology Webcasts are complimentary for SMPTE Members.
Standards Webcast – Free and Open to All
Bruce Devlin, Standards Vice President, and Thomas Bause Mason, Director of Standards Development at SMPTE will deliver 'SMPTE Quarterly Update and a Dive Into the Replacement for Timecode' on Thursday, 28 March, 1pm EDT.
SMPTE Standards Committees are charged with developing engineering documents and reviewing existing documents to ensure that they are current with established engineering practices and are compatible with international engineering documents. Each quarter, the Technical Committees (TCs) and sub-groups convene to fulfill this charge. Please join SMPTE Standards Vice President Bruce Devlin and Director of Standards Development Thomas Bause Mason, as they summarize the outcomes and progress made during the March of 2019 Standards meetings held at SMPTE headquarters in White Plains, New York.
Standards Update Webcasts are free and open to all​.
www.smpte.org/media
Top Related Stories
Click here for the latest broadcast news stories.