Broadcast News
19/02/2019
Connecting To Your Media World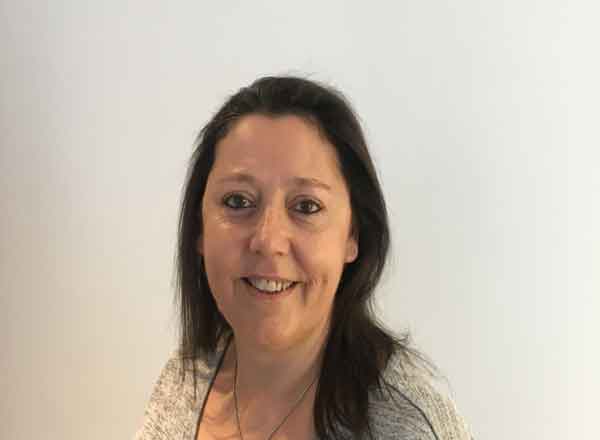 Broadcast Film & Video Speaks to Alison Hutchins who is the Lead Propositions Manager at BT Media & Broadcast division. Alison has over 20 years' of experience within the communications industry and works with technical consultants to develop new propositions for the Broadcast and Media industry.
The firm recently scooped an award at the IABM Broadcast and Media Awards (BaMs) in Amsterdam for its Media Workflow Connect (MWC) solution which is an on demand network service which provides high-speed links to media and broadcast companies and cloud service providers.
The team also won a prestigious Emmy® Award for innovation in TV technology for the way it connects television companies to the BT Tower to distribute live footage.
Hi Alison thanks so much for taking the time to speak to Broadcast Film & Video.
What is your role within the company and how did you start off in the industry?
My background is in multimedia and I previously worked at BT Laboratories. While I was there a consortium was established between BT, BSkyB and Panasonic which was developing Video on Demand (VOD) and Interactive TV, which went on to become Sky Interactive. I was involved in this right from the inception, however more recently I was the Director of Telepresence for BT Conferencing and I then joined the media and broadcast division in 2013. One of my first tasks was to look at the new and emerging Ultra High Definition (UHD) or 4K and I managed the very first live sports broadcast of UHD which we did at IBC. I also had to act as Executive Producer where we had to produce our own content and we did this live and recorded as we had rugby matches playing as well. We had to produce the whole 90 minutes of pre-recorded football content and edit it, which was a very big challenge, but it also was very successful.
In her role Alison also leads on the development of new propositions and is responsible for introducing initiatives and delivering new products and services specifically for the media industry.
Can you explain more about BT Media & Broadcast division and what the firm does?
We have a very long history and have actually been around for 60 years - we deliver live TV around the world. Our global media network is specifically engineered to transport live transmissions and about 16,000 hours of live content will come through BT Tower every day. There are hundreds of channels which broadcast for 24 hours a day which we move from one part of the world to the other and we serve around 500 companies.
How does the company deliver solutions for customers in the media and broadcast industry?
We provide value added services to media businesses to enable those firms to be able to focus on making excellent content. The companies can focus on great content and we will bring the best of the big BT capabilities with our expert knowledge from the media and broadcast division around the media industry. We focus on what the industry needs to support their workflows and how our technical capabilities can fit with those requirements.
In terms of budgets how does the firm continue to keep the costs as low as possible?
We're trying to create products that are commercially flexible. An example of this is our new Media Workflow Connect solution that we're in the process of launching which is a high-capacity network that provides on-demand private connections for workflows. This allows users to seamlessly undertake project-based, collaborative working with multiple clients, suppliers and cloud providers simultaneously. What we have done is develop an on-demand network where we pre-provide connectivity but the customer only pays for the service when they are using it - a pay as you go model - with no unnecessary set up fees or long-term contracts.
Can large media files be transferred through Media Workflow Connect?
Yes, we provide services which are up to size gigabits per second. An excellent broadband service would be advertised as around 100 megabits per second we offer a service which is 50 times faster than that. It's fast, it's secure and it is also very flexible and uses Software Defined Networking technology as well as the new commercials that go with it.
How does the firm manage to stay ahead of its competitors?
We provide connectivity which we do really well, but it has to be in relation to specific workflows and so working with partners is key. Whether that's helping to plug in to cloud service providers, so that people can get the required speed and reliability they need to take full advantage of the tools on offer – or, working with software companies to provide fully managed services such as secure file transfer on a pay-as-you-go model basis that is affordable and flexible. We try to identify the current trends in the industry and can see that businesses are being pushed to make much higher quality productions in a much shorter timeframe with squeezed budgets.
What future plans does the firm have?
One of the next things we are looking into at the moment is 5G, which brings a huge array of different technical enhancements  which will really benefit the media and broadcast industry. We are working closely with different teams to allow us to deliver types of solutions which increases speed, security, guaranteed bandwidth and also very importantly a guaranteed service.
www.mediaandbroadcast.bt.com
.
Top Related Stories
Click here for the latest broadcast news stories.