Broadcast News
22/05/2015
Christy Media Solutions: Committed To The Broadcast Industry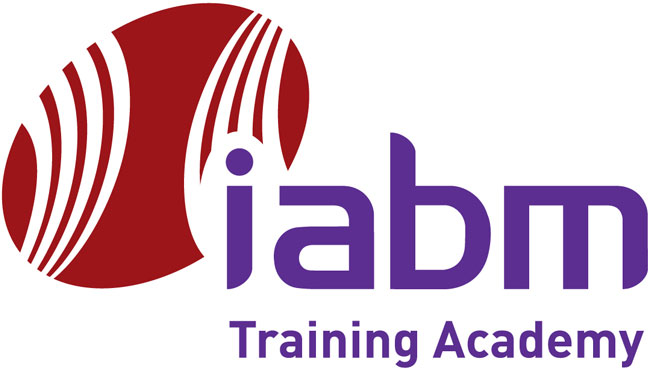 Christy Media Solutions has recently underlined its commitment to delivering first class recruitment services to the broadcast industry, by becoming an IABM member and enabling staff to complete IABM Educational Foundation training courses, to achieve Certified Broadcast and Media Technologist Associate status.
The IABM Educational Foundation has been set up as an independent registered charity, providing knowledge and skills certification for individuals working in broadcast and media technology, across the industry and on an international basis.
Sophie Scard, Marketing Manager at Christy Media Solutions, explains: "The purpose of undertaking the IABM training is threefold: For existing, experienced recruitment consultants, the training offers an opportunity to consolidate their knowledge of the industry and gain a deeper understanding of the various technologies and roles that broadcast clients seek to fill.
"For consultants and staff with less industry specific experience, the training serves as an unbiased introduction to the industry, providing a better understanding of where Christy Media's customers are positioned in the broadcast workspace and an appreciation of their commercial concerns and business priorities.
"Finally, the investment the company is making in its employees, to improve the service we deliver, can be seen by our clients as underlining our commitment to continuing in our role as the leading broadcast recruitment specialists. The training that the team have received is not tied to any particular broadcaster, manufacturer or vendor and the stated aim is to provide a balanced and impartial view of the subject."
The Christy Media Solutions team members that have completed their IABM certification have provided very positive feedback regarding the training they received, commenting: "It gave me a much better understanding of the workflows and technical processes involved in making television," Natasha Booluck, Senior Consultant, with Emily Randall, Senior Consultant, also saying: "It has really helped to further develop my knowledge when discussing technological requirements with potential candidates and clients." "It gave me a sound understanding of the business threats that our more traditional clients face from internet based content providers and the ways that they are evolving to combat these," added Deborah Cross, Principal Consultant.
Following their training, members of the Christy Media team sat their IABM exam, and having passed, are now certified as Broadcast & Media Technologists (Associate level) by the IABM.
Christian Magill, Principal Consultant, explains the philosophy behind the significant financial investment that the company has made in this area: "I recognise the importance of investing in staff training to empower our team – they feel valued by the company's investment and commitment to them and more confident in their understanding of the roles they are recruiting for and their customers' business models.
"The training also benefits hiring managers, as our delivery team have gained an enhanced knowledge of broadcast specific technologies and the candidate skill-sets required for technical roles, as well as a better understanding of our clients' business priorities.
"The team keep abreast of developments within the broadcast sector, attending and exhibiting at the major broadcast trade shows around the world, including IBC, CabSat, NAB and Broadcast Asia. We also ensure that all of our delivery team visit IBC and BVE, to explore the latest technologies and network with contacts, and this training has helped to improve both their knowledge of the technologies they see at these shows and their understanding of the impact that technology and technological innovation is having on our clients, the industry and roles within it.
"Our team is our company's biggest asset, so it makes good business sense to provide them with the very best tools and training available, so that they in turn can provide excellent service to our clients. In an industry like recruitment, the service we provide is a key differentiator from our competitors, and hiring managers appreciate the investment we make in our team as they can see the benefits in terms of the candidates we deliver and the superior experience of working with people who understand their needs."
With the currently buoyant recruitment market, Christy Media Solutions has enjoyed a very busy start to 2015, exhibiting at both BVE and CABSAT and the team is looking forward to an excellent year ahead.
Christy Media Solutions is a specialist recruitment agency that delivers flexible recruitment services to the Broadcast, Media and Satellite sectors, across EMEA and the US. The company has recruitment partnerships and preferred supplier status with many leading industry organisations, working with a diverse customer base that includes large global corporations as well as smaller, specialist or niche operations, providing high quality contract and permanent staff, as well as executive search, selection and project contract resource solutions.
This article is also available to read at
BFV online
.
(JP)
Top Related Stories
Click here for the latest broadcast news stories.