Broadcast News
18/09/2018
BroadStream Solutions Teams With Screen Systems For New Partnership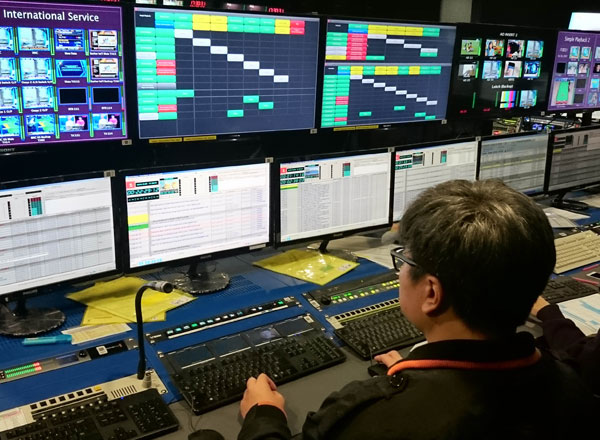 Leading automated playout specialist, BroadStream Solutions Inc has partnered with Screen Systems, Inc who will begin selling BroadStream's OASYS Integrated Playout to their customers and contacts in Europe and Asia.
BroadStream will integrate Screen Systems' industry leading subtitling products into OASYS to provide customers with the best of breed playout system with a fully integrated subtitling system.
BroadStream's OASYS Integrated Playout platform is a robust, playout solution designed to improve reliability and increase efficiency by delivering comprehensive automation and tailored workflow solutions that are flexible, scalable and easy to use. The OASYS high-performance, unified XML architecture combines ingest, scheduling, playout, automation, networked media management, integrated graphics engine, switching and mixing along with interactive remote access to provide a truly scalable playout solution that works for single channel stations and easily scales up for larger, multi-channel operations managing 10, 20, 30 or more channels in a single, unified platform.
Screen Systems, located in Suffolk in the UK, has for 40 years specialised in developing products and solutions for the preparation and delivery of subtitles and Captions including value-add information services across multiple platforms and devices. Screen's major customers in the worldwide broadcast market include broadcast networks, Telcos and service companies.
Screen's products are in use 24/7 all around the world, powering broadcast subtitle production and transmission, and delivering up-to-the-minute interactive content.
The team at Screen are experts in subtitle production and delivery technology and consistently innovate world-leading systems that reduce production costs and increase transmission reliability and capability. Language translation, access services for broadcast, DVD, web or mobile are all areas that Screen products help broadcasters stay ahead.
"The partnership with Screen Systems represents an excellent fit with BroadStream Solutions from both a sales and integration standpoint and we are very excited about the possibilities moving forward," according to David Bowes, President and CEO of BroadStream Solutions. "Combining best of breed in playout with Screen's leadership in subtitling technology is a win-win for everyone."
"Over the years, many of our customers have requested a playout solution from Screen that provides all the features they need for playout and also delivers a tight integration with our subtitling and value-add products, so this is a big step in the right direction for Screen and we welcome this opportunity to work with BroadStream and their flagship product OASYS Integrated Playout," said Gary Glover, Managing Director of Screen Systems.
Screen Systems will host BroadStream in their stand at IBC to launch this new partnership. To find out more, please visit during IBC in Hall 1, Stand C49. You can book meeting space in advance at
subtitling.com/ibc-meeting-request/
.
This article is also available in the September edition of Broadcast Film & Video. Here.
Top Related Stories
Click here for the latest broadcast news stories.