Broadcast News
17/07/2018
PlayBox Technology To Celebrate Company Milestones At IBC 2018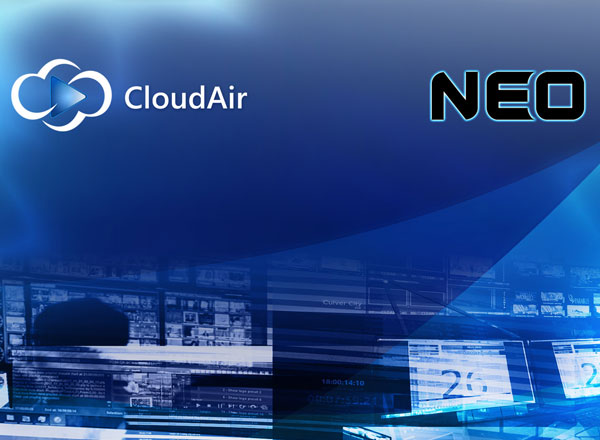 PlayBox Technology is to celebrate a couple of huge company milestones at this year's IBC Show in Amsterdam, 13-18 September.
The company will be celebrating its 18th anniversary and over 18,000 branding and playout channel installations at the show.
On stand 8.B71, PlayBox will also demonstrate the latest versions of the server-based Neo and cloud-based CloudAir playout systems and the ease with which these can be combined into a single system.
"2018 is a true landmark year not just for us but for the broadcast industry in its entirety," said PlayBox Technology CEO Pavlin Rahnev. "Having embraced the cloud as a 'catchup' transmission medium supporting their terrestrial and satellite channels, broadcasters are increasingly exploring the potential of online streaming. This creates the freedom to produce tightly themed channels which are becoming highly attractive to advertisers. An avant-garde of entrepreneurs have already taken up this challenge, streaming well produced channels in high signal quality for viewing on smart TVs and mobile devices. The very expression 'smart TV' has become superfluous because practically every television receiver now sold can be connected direct to the internet; they are all 'smart'.
"Our flagship AirBox Neo broadcast playout server is fully transmission agnostic, giving operators the option of reaching their audiences via terrestrial, satellite, cable or IP networks, in SD, HD, UHD or indeed all three resolutions. They offer a high degree of flexibility in the way broadcasters choose to work. An AirBox Neo system can be located in the channel's onsite apparatus room or controlled via a standard desktop computer, even a laptop, linked to a remotely located service provider. Structurally, AirBox Neo can be configured from a wide range of modules to match any desired workflow.
"CloudAir extends the remote-access model by opening up a whole spectrum of subscription-based channel management opportunities including fast-startup of new channels and potentially limitless remote archiving. CloudAir also allows easy establishment and operation of disaster recovery facilities more economically and efficiently than renting and supervising an off-site suite.
"At IBC we will be demonstrating the strengths of Neo and CloudAir as standalone solutions, plus the unsurpassed versatility made possible by combining the two into a fully integrated server/cloud system. Individually or together, they are very easy to operate. Programmes, commercials and promotional interstitials can be uploaded and scheduled for fully automated playout while retaining the freedom to insert live content after any currently-playing item. On top of that, AirBox Neo solutions are scalable for any size of customer operation, from a single playout server to a multi channel turnkey broadcast centre. Whether you are an existing broadcaster or just nurturing an idea for a new channel, come and see us!"
www.playboxtechnology.com
Top Related Stories
Click here for the latest broadcast news stories.