Broadcast News
17/04/2018
Tokai Upgrades IP Infrastructure With Media Links Solution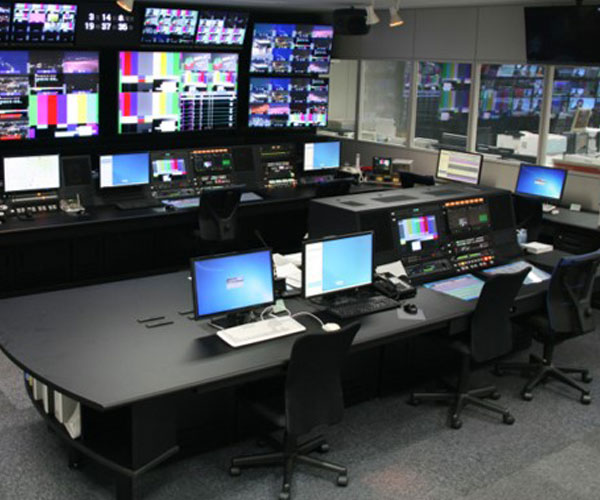 Media Links' IP Media Switching Solution has been used by Tokai Television Broadcasting Co., Ltd. for IP infrastructure upgrades to its Network Operations Center (NOC).
The new Media Links technology allowed Tokai TV to deliver its first live transmission covering the Nagoya International Women's Marathon which took place earlier this month.
Media Links' IP Switching Solution is designed to transport and switch 4K (12G/Quad SDI), 3G/HD/SD-SDI and DVB-ASI signals over IP, compliant with SMPTE 2022-1, 2, 5, 6 and 7 standards. These are used in the studio master control, sub-control and VTR rooms, as well as for live broadcasts that include media from outside sources.
At the heart of the IP Media Switching Solution lies the combined technology of the Media Links MD 8600 IP Video Gateway/low-latency SDI to IP Media Converter and high-density MDX Series IP Video Switcher/Router supporting hundreds of inputs/outputs. Media Links' PNT (Perfect Non-Blocking Technology) is provided to guarantee zero packet loss within the system. This IP transport and switching solution creates a seamless Layer-2 network infrastructure for compressed and uncompressed broadcast IP content delivery within the Network Operations Center of Tokai TV. Fully redundant L2 switching for conventional IT traffic like file transfers is built into the same physical network.
The entire system is built with redundancy and hitless protection switching so that even in the event of a hardware failure or transmission line outage, the system has a backup path without any impact to the media output. It is also equipped with QoS (Quality of Service) functions, which help to prioritize streams and prevent packet loss, ensuring the stable transport of pristine video streams. High-speed switching and a 100% non-blocking architecture guarantee full access to all I/Os even in multi-cast transmissions.
To ease SDI to IP migration concerns for the NOC operators, the system was designed around a control protocol that provides users an ease of use and operation familiar to that of traditional network operation centers.
"Our work with Tokai TV and its Network Operations Center is an ideal example of the advantages of implementing new IP workflows," commented John Dale, Media Links Chairman, CEO and President. "The promise of IP is an actual reality here at Tokai as we are providing a soft, migration to a single multi-media service platform, accommodating both conventional and higher video resolutions along with more efficient media production workflows. The result is an overall cost reduction as more media services are consolidated onto a single IP-centric platform while still retaining the look, feel and operation of traditional broadcast environments."
www.medialinks.com
Top Related Stories
Click here for the latest broadcast news stories.