Broadcast News
10/04/2018
QVC Japan Deploys Harmonic UHD Playout Solution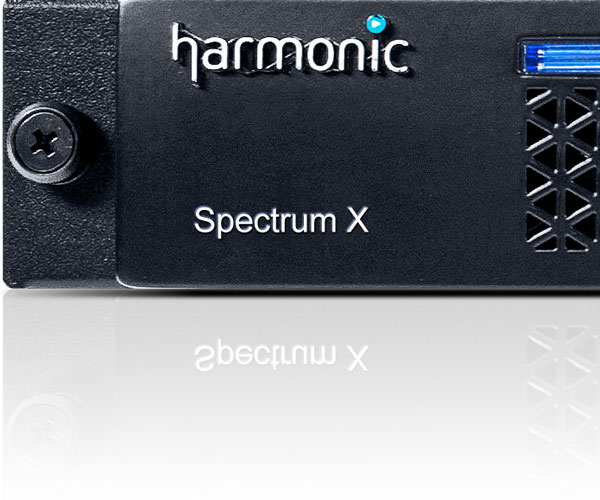 QVC Japan has deployed a UHD playout solution from Harmonic for its live and file-based production workflows.
Harmonic's Spectrum™ X advanced media server simplifies the broadcaster's workflow by handling a wide range of ingest, playout and distribution operations, along with providing rock-solid reliability and exceptional video quality. The system, which features 14 ingest channels and 45 playout channels, supports all of QVC Japan's requirements for production, rehearsals, playout and replay, enabling all UHD workflows from end to end, including support for HDR pass-through.
"When we needed to ramp up the QVC home shopping experience for our viewers, finding a reliable media server that supports UHD production and playout workflows was our number one priority," said Joseph Micucci, vice president, Global Broadcast Engineering, at QVC Inc. "We have a longstanding relationship with Harmonic, and chose the Spectrum X media server based on its widespread use by leading broadcasters around the world and high reliability. Implementing the Spectrum X into our existing workflow was absolutely trouble-free, and we look forward to the increased workflow efficiency it will provide for our broadcast playout operations."
Japanese TV households will be fully UHD by 2025, according to Masayuki Suga, deputy director, Ministry of Internal Affairs and Communications. Using Harmonic's Spectrum X media server, QVC Japan is getting a head-start on fulfilling the growing consumer demand for UHD video. A software-based solution, the Spectrum X media server is extremely flexible and adaptable. It has been seamlessly integrated into QVC Japan's ecosystem, working with third-party equipment to ensure uninterrupted, high-quality broadcasts.
"Harmonic is always at the forefront of new technologies, whether it is supporting the latest video formats, UHD-HDR or simulcast support for UHD and HD," said Tony Berthaud, vice president of sales, APAC, at Harmonic. "The Spectrum X media server enables QVC Japan to use UHD in a wide range of ingest and playout applications easily and robustly to deliver pristine video quality and increase its revenue streams."
Harmonic will showcase its latest innovations for next-gen TV at the 2018 NAB Show, April 09-12 in Las Vegas at booth SU810.
harmonicinc.com
Top Related Stories
Click here for the latest broadcast news stories.