Broadcast News
13/03/2018
Bavarian Broadcaster Completes Expansion With PlayBox Technology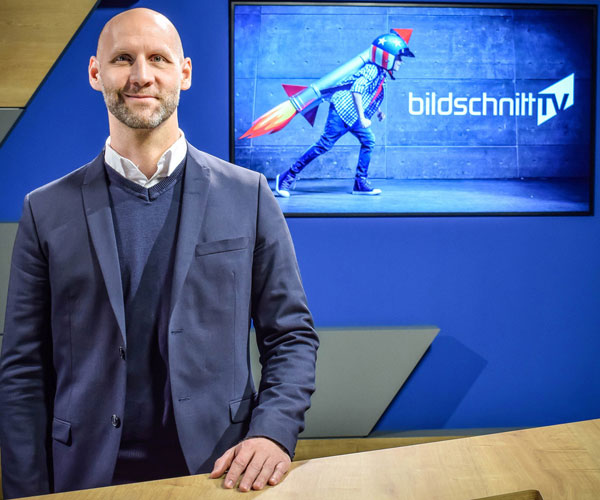 A new expansion has been completed to the playout facilities at Bildschnitt TV's headquarters with PlayBox Technology.

The Bavarian broadcaster's new installation comprises three additional servers plus network-attached storage, browser-based control facilities, a KVM control interface and a network switcher. The system was supplied by Darmstadt-based VIDI Gmbh, PlayBox Technology's master distributor for Germany, Austria and Switzerland.

"We were already using PlayBox Technology AirBox Neo servers to play out our Donau TV and Isar TV high-definition regional channels," said Bildschnitt TV production manager Jürgen Kraus. "They work very well so were the logical choice to handle an additional channel, Tele Regional TRP1, which is centred on Passau. "The project needed to be implemented efficiently without impacting our ongoing broadcasting activity. Most of the technical and constructional activities were scheduled to evenings or weekends in order to avoid disturbing the station's daily operation. The launch was very successful, augmented by onsite and remote technical adjustments to the entire system and the associated NAS."

"The expanded system comprises six servers in all," added VIDI sales and project manager Harald Kreissl. "One of the four new PlayBox Technology servers is assigned to TRP1 playout, the other three being configured as a backup server, backup control server and network-attached storage archive. Each channel is controlled from a dedicated browser-based scheduling workstation linked from the master control room to the apparatus area via a KVM switch. Incoming content feeds are connected via a network switch to all six servers. The three channel-specific playout servers then connect via a router to their respective transmission outputs."

Additional PlayBox Technology modules supplied include TitleBox, ListBox Neo, Multi-Backup Manager and SafeBox. TitleBox Neo provides total control during on-air session, including text selection, running speed and transitions. ListBox Neo enables programme editors to create and edit schedules days or weeks in advance of transmission; it provides facilities such as text searching, clips copying/pasting and schedule printing. Multi-Backup Manager is designed for backing up multiple playout channels simultaneously. SafeBox Neo replicates remote content to local playout server folders for safe transmission.
Top Related Stories
Click here for the latest broadcast news stories.