Broadcast News
08/12/2014
VIETV Purchases Five Playbox AirBox Servers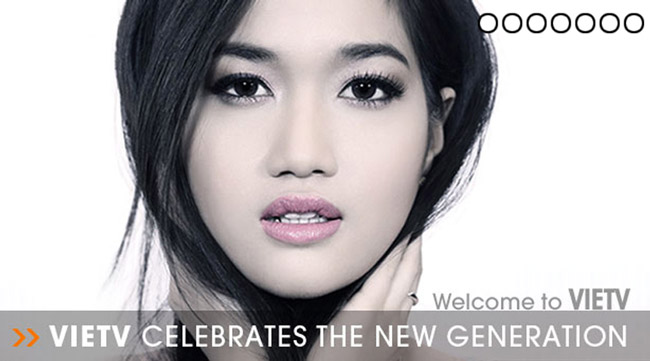 VIETV Network, the largest Vietnamese television network in America, has purchased five AirBox servers for its production headquarters in Houston, Texas.
VIETV created the first Asian channel to broadcast in HD in America. This latest move enables the network to expand the number of channels it produces while retaining full control of presentation, scheduling and playout. The sale was negotiated by PlayBox Technology USA, based in Atlanta.
"We have been using PlayBox Technology AirBox equipment since we commenced transmission in 2012," says Nhat Nguyen, IT Administrator/Architect, VIETV. "Our workflow is fairly traditional, ingesting from tape and using AirBox to play out content for each of our channels. AirBox is very cost-efficient and has proved highly reliable. The user interface is logical and easy to work with, and gives us the freedom to pre-schedule events or intersperse with live content."
VIETV Network delivers daily live broadcasts as well as five daily news programmes. The network launched more affiliates in 2014 to accommodate the growing Vietnamese community's need for high-quality television programming in its native language.
AirBox is a content playout and streaming system capable of operating both in standard-definition and high-definition. Designed for 24/7 unattended operation, it can be connected to third-party devices. AirBox supports MPEG1/2/H.264, HDV and DV streams from practically any production platform capable of providing AVI, MPEG, MXF, QuickTime or WMV content. Files from third-party servers such as Leitch or Seachange are natively supported.
Changes to the AirBox playlist can be made while on-air. Every listed clip except the one which is currently playing can be trimmed, edited or repositioned. Playlist order can be changed on-the-fly with commands such as skip-to-next or jump. Order changes are performed seamlessly without interrupting the current playout session. Live productions are controlled via a Live Show Clipboard which allows insertion and/or execution of various events or live streams.
www.vietv.com
www.playbox.tv
(IT/JP)
Top Related Stories
Click here for the latest broadcast news stories.