Broadcast News
12/03/2018
TV3 Chooses Object Matrix For News Archive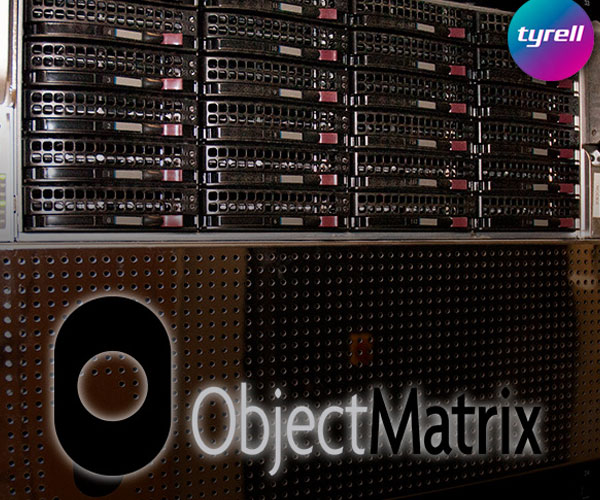 Object Matrix has provided TV3 with MatrixStore, a media-focused private cloud platform, for its digital asset archive.
The implementation was managed by Tyrell.
As a part of the Broadcasting Authority of Ireland's funding scheme for the archiving of programme material, TV3 began the process of digitising all of its tape assets. This, coupled with a growing library which already consisted of 70,000 object files, meant it needed a unified storage solution to interface with its archive, production, and content management systems.
Tyrell has implemented 1 petabyte of MatrixStore object storage for TV3, providing digital content governance and instant access to all its content in the archive. An existing customer of MatrixStore, TV3 has expanding requirements. As the storage requirements increase, this can be expanded by adding more nodes with minimal technical input and zero downtime.
MatrixStore provides the broadcaster with the ability to easily search for, access, log, select and restore content to production systems, content management systems or to its online platforms with ease. MatrixStore underpins the Avid MAM | Foundation and two existing Avid interplay PAM system systems with integration with the Avid Media Central UX. It has been integrated directly into the existing media asset management system to enable automated workflows and a seamless workflow.
Nick Pearce, Sales and Marketing Director, Object Matrix, commented: "TV3 makes a valuable contribution to the preservation of Ireland's broadcasting heritage. Being able to easily find assets, especially of key moments in Ireland's culture history, was extremely important to the broadcaster. With a fully digital and integrated archive, that process is now simple for TV3."
Eoin Brennan, Post Production Manager, TV3, added: "The ease of integration with MatrixStore into our existing production environment made it the right choice for us. The fully redundant system means we now have a secure archive, whilst also having easy access to all of our assets."
"MatrixStore offers superior security, whilst maintaining flexibility, scalability, and ease of use. Thanks to this project, we are able to better manage our digital assets, meaning we can focus on continuing our work in contributing to the preservation of culture in Irish broadcasting."
MatrixStore will be demonstrated at BVE (booth #Q23) from 27th February until 1st March and at NAB (booth #SL5005) from 7th – 12th April.
www.tyrellcct.com
object-matrix.com/
Top Related Stories
Click here for the latest broadcast news stories.