Broadcast News
05/01/2017
TV3 Invests In Avid Studio Suite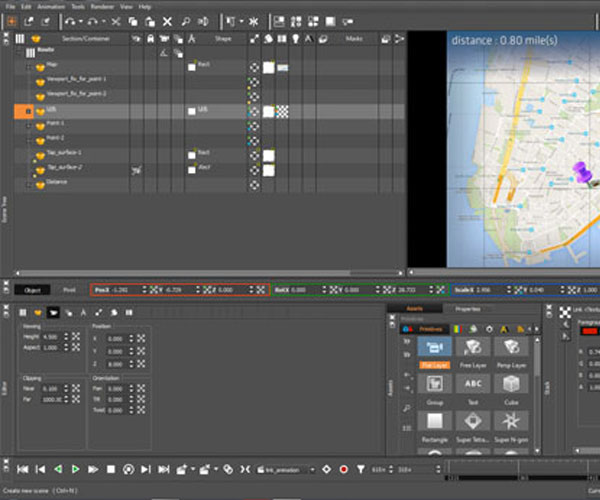 Dublin-based broadcaster TV3 has invested in graphics solutions from the Avid Studio Suite, adopting additional tools from the Avid MediaCentral Platform.
The commercial broadcaster needed to enhance its traditional daily studio production for a range of its programming, and the soon-to-be upgraded 'Studio One' is the main workhorse of TV3. It broadcasts almost of the daily studio output, covering news and magazine shows, to current affairs.
The investment in Avid's solutions will see TV3 incorporate tools from the company's Storage, Media and Studio Suites into an existing Avid infrastructure, enhancing audience engagement with visual content and graphics. This includes the integration of Avid Maestro and 4Designer with existing Avid Media Composer suites, Avid Interplay | Production media management and Avid shared storage.
Avid 4Designer graphics authoring software will allow the broadcaster to strengthen its television content for newscasts, panel shows and sports programming. Maestro, Avid's on-air graphics and video solution, will also enable TV3 to create, manage, distribute and play out high-resolution 3D graphics and videos, so viewers can interact through on-screen social media integration.
TV3's investment also includes a support contract with Avid Global Services, tailored to meet the needs of the broadcast group and its channels. Users and operators have access to training packages to learn and use the systems and increase the lifetime value of the new assets.
Supplied by Dublin-based reseller and Avid partner, Tyrell CCT, TV3's project was designed on a flexible deployment model, expanding upon their current commercial structure and licensing arrangement. The upgrade will go live toward the end of January 2017, with a view to enhance TV3's 'Studio Two' in the near future.
Commenting on the investment, Liam O'Neill, Head of Graphics at TV3 Group, said: "We feel graphical information should never be intrusive, but only add to the narrative of the main content. Avid's tools will help us create greater ownership and awareness of graphic looks within programme teams. It will also allow the TV3 graphics team greater movement to create more dynamic transitions, which in turn, will create a more balanced flow between graphic and live studio content."
Tom Cordiner, Senior vice president, Global Sales for Avid, added: "TV3's new workflow results in an efficient, open ecosystem to create eye-catching graphics and generate engaging content for millions of Irish television viewers. With its operations built on a consistent set of core Avid workflows, TV3 continues to play a leading role in a preeminent client and user community, enhancing collaboration, creation, distribution and optimizing the sharing of media assets."
avid.com
Top Related Stories
Click here for the latest broadcast news stories.