Broadcast News
27/02/2018
BFV's Big Interview: TSL Products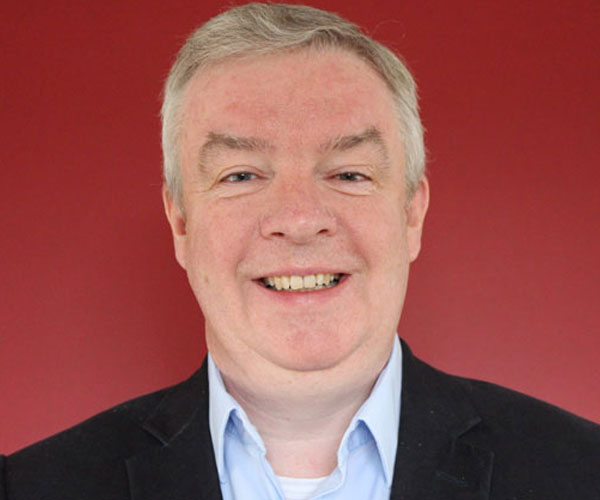 For more than 30 years, TSL Products has worked directly with the world's leading broadcasters and content creators to design, manufacture and market a range of broadcast workflow solutions to simplify operations within the television broadcast, cable, satellite, IPTV and IT industries. Mark Davies, Director of Products and Technology, speaks to BFV about the company's latest projects, the transition to IP and Standards.
BFV: We heard recently that the TallyMan broadcast control system was a shining light in the Lutheran Church of Hope megachurch in Des Moines, Iowa. What is so special about the TallyMan?
MD: TallyMan grew out of UMD and Tally control, but it has become a smart automation platform as well as a control layer, now with over 1,000 installations worldwide. It can be used across a wide range of applications. As a completely agnostic platform, interfaces are available for virtually every vendor and product commonly used in the broadcast industry and where one does not exist, an interface can be quickly implemented.
Also, the system is built around a powerful control engine, which allows multiple actions to be grouped into a simple control surface. The systems' design and capabilities help to eliminate operational errors and provide simple access to complex actions.
Multi-level connectivity can be established in the logic engine and this could be seen to be a challenging task, but it's actually quite simple to do through a drag and drop interface that links equipment together and defines dependencies. And whilst the core logic design is typically carried out by the systems integration team during system installation and commissioning, the user interface is intuitive enough so that the end user's engineering team can adapt existing operations and add new ones at any time in the future. It's a very scalable system.
Is it difficult to accommodate the operational requirements of IT-based and traditional workflows?
Now that we can see some of the early adopters' success stories and full production chains from camera to transmission working in IP, the uncertainty about the technology and standards is dissipating. TallyMan in particular excels at hiding the complexities of systems in transition from the operator, while taking care of the control requirements of mixed production systems. The latest generation of IP systems offer interfaces to traditional control methodologies replicating the actions of the traditional baseband router or the IP approach of endpoint control via an API to the endpoint and IGMP communications from the endpoint to the switch. TallyMan can accommodate either approach depending on the customers preference.
In a recent webinar the company discussed the multiple facets of broadcast IP and how IP is the logical platform for broadcast production. Why is this transition happening now?
Without getting too technical, the economies of scale are there now. For many broadcasters looking at moving to new standards, it is now economically possible to use 10 Gbit/s Ethernet ports on a commercial switch at the same or better price point than a traditional SDI port. 25, 40 and 100 Gbit/s Ethernet ports are also following the same ever decreasing IT cost profile. Also, one of the key concerns from customers was interoperability and if the tests and early adopting systems for 2022-6 achieved anything, it proved that interoperability is achievable.
What standards frameworks and industry cooperation is required to make IP production work with minimum risk?
It really comes down to application. For many customers, particularly those involved in production and live production, ST2110 makes absolute sense. However, not everybody is involved in production or live production so there are many applications where ST2022-6 is still an appropriate solution. Each customer also needs to understand and remain completely focused on the benefits when considering the move to IP. Certainly, don't go IP just because of the buzz. Partnerships are vital. The switch vendor, broadcast supplier and system integrator must be engaged early in the planning phase and their resources and experience used to help with infrastructure design, and to understand some of the common pitfalls to ensure smooth deployment. Plan, understand the benefits your business is looking for, and build strong partnerships with your suppliers.
When discussing installations with clients, such as an engineer or operator, how important is it that they understand IP. Do you provide advice as to equipment, costs, interoperability, can the complexities of IP be removed from operators?
The broadcast industry has been working with IT technologies since the advent of non-linear editing and desktop publishing. Almost every broadcast engineer and operator are already using IP infrastructures to manage file transfers, deliver and monitor compressed video or OTT formats, and often to facilitate control and monitoring networks. Today's broadcast engineers should be able to grasp these new uncompressed audio and video IP systems, and overcome their challenges.
Whilst there's no harm in seeking official IT certification, it certainly is not necessary. For broadcasters looking to deploy their first uncompressed audio and video IP infrastructure, we recommend they have manufacturers involved directly with the deployment, including the switch manufacturer.
How are the various standards, like AES67 and ST2110 vs ST2022-6 affecting audio?
AES67 is relevant because it's really the cornerstone of what we call 2110-30, so AES67 allows us to pass digital audio over IP networks. Within SMPTE 2110, the use of the AES67 open standard for the carriage of PCM audio means that some Audio over IP devices may already be suitable for use within a SMPTE 2110 IP network. Whilst AES67 looks set to be the preferred AoIP standard for the foreseeable future, we also see the importance to continue the development and support for AoIP solutions for use on Dante networks.
Whilst audio remains our primary concern, our customers have told us that they value the ability to monitor video within our audio monitoring devices. As well as providing confidence monitoring, the ability to monitor the video is clearly vital when an operator wishes to check for issues such as lip sync. To this end, our audio products will support the full suite of ST2110, not just ST2110-30. The main point though is that any monitoring solution should present an operational experience that is both simple and intuitive, regardless of the method being used to carry signals throughout a broadcast facility.
TSL Products recently showcased PAM 2-IP, the world's first IP audio-monitoring unit. How was the feedback?
Excellent. China Central Television (CCTV) has worked with our products for many years and the new units have very recently been widely adopted in the master control and transmission systems at their new headquarters, which will cover the XXIII Olympic Winter Games in Pyeongchang. The PAM2-IP provides the same user experience as our flagship PAM2, and so ST2022-6 multicast stream addresses may be assigned to users assigned presets, allowing the operator to easily switch between multiple ST2022-6 sources directly from the front panel. Also, with its compatibility with 3G, 4K, and IP signal flow, CCTV's field team will be take the units with them to the games.

www.tslproducts.com
This article also features in the February edition of Broadcast Film & Video.
More Broadcast Equipment Stories