Broadcast News
14/06/2017
Tally Technologies Introduce TallyTec Pro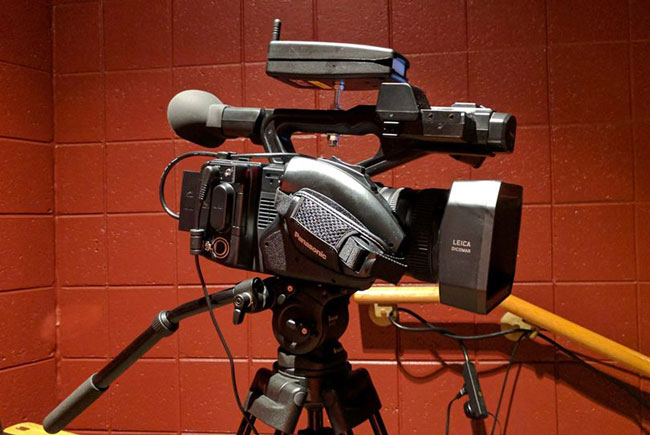 Tally Technologies has introduced the TallyTec Pro – a tally light and timecode transmission system designed for the professional live production market.
The system continuously updates live and preview tally signals from a variety of vision mixers to wireless or wired TallyTec Pro receivers and synchronises multiple cameras and/or external recorders with unified timecode.
LED lights 'Live' and 'Preview'
Every receiver has bright LED panels front and rear, giving clear indication for both operator and presenter of being live (red) or in preview (green). No more dropping that shot at the last second. These versatile receivers allow front tally lights to be switched off if required and LED extension lights can be used to give a more flexible viewing location.
Wired and wireless
All TallyTec Pro Base transmitters work with either the wireless receiver or wired receiver, or a mixture of both, depending on the production requirement.
The wireless receiver provides more positional flexibility – up to 2 km (1.24 miles) from the base transmitter, and can operate for up to two to three days on a rechargeable internal battery. The company's wireless receivers can also be used as a wired receiver, connected to the transmitter directly by Cat5/6 Cable.
The wired receiver connects to the base transmitter via cat5/cat6 cable, providing a direct connection for hard-wired studio environments.
The product range is designed to suit small to large productions with the Base8 transmitter giving up to 8 channels or theBase16 professional option with up to 16 channels. Four separate transmitters can be connected to a single vision mixer/production switcher, allowing up to 64 cameras to be used with the wireless tally. Each transmitter has four different ranges which can support up to 16 channels in either the 866/915MHz or 920MHz transmission waveband.
www.tallytec.net
(JP/LM)
More Broadcast Equipment Stories