Broadcast News
16/06/2017
BFV's Big Interview: Vortex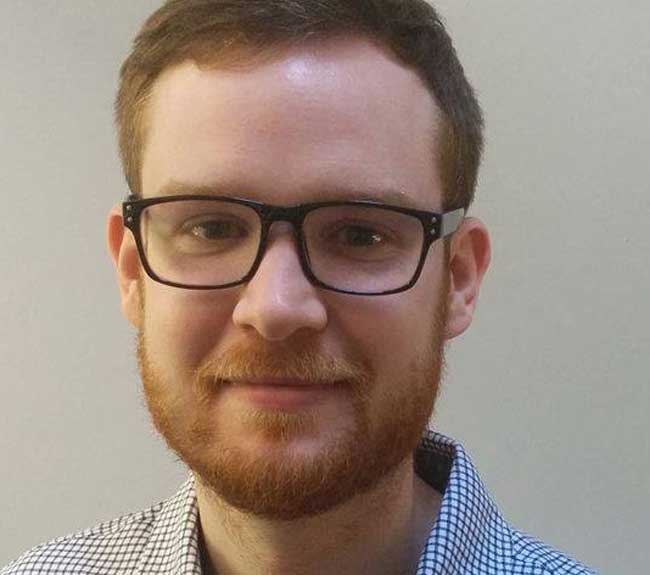 Based in Ealing, London, Vortex Communications has been delivering cost-effective solutions to broadcast and professional AV users since 1987. This month, Douglas Yeaman, Technical Sales Specialist, Vortex Communications, answers BFV's questions...
BFV: Your editorial contributions to BFV are always well put together and an interesting read. It sounds like you are very passionate about what you do; would you say this is one of the reasons the company is continually pushing the boundaries and giving customers what they need?
Douglas: Very kind words, thank you. There has been a huge amount going on this year and it doesn't look like it's going to slow down any time soon. The team at Vortex are incredibly enthusiastic about what we do; anything that involves technology and we jump at the chance to dig in. We try to stay involved with multiple parts of the industry, anything new and useful gets the team excited and bringing our expertise across to give the best results for our customers. It helps that the whole team have an engineering background and can share the workload when the going gets tough.
Vortex have been providing Broadcast Solutions for decades, what have been the big game changers over the years?
That's a tough question, technology moves so fast and spending most of our time catching up so our customers don't have to. IP has been our biggest hurdle; it's a totally new concept to media distribution and just about any part of the industry has begun to integrate with it. We have been involved with virtualisation from the beginning as well including heavy involvement in the ViLoR (Virtual Local Radio) project and recently introducing CallMe – a cloud-based communications platform for audio codecs. We want to handle all the complicated stuff and provide the user with a simple plug-and-play experience.
Audio over IP is still a major talking point. What is your opinion and can you tell us more about your products like CallMe and Access NX?
CallMe has been picking up far faster than we expected. Guest contributors dislike being on-air on a phone line as this sounds "thin", which gives the impression that their opinions are alas "lightweight". The solution in the past has been to get the guest to the studio or send a reporter around – or have them own their own high-quality audio contribution equipment such as an audio codec. With CallMe, the studio simply sends a web link which can be accessed on a computer or mobile device which links them to the station's own branded web platform, connecting them directly to a codec back at base where their contribution's heard with full Broadcast quality. Each station has its own branded portal and the back-end device can be an existing codec, or now, one of our low-cost CallMe-T Audio IP codecs or CallMe-T operate as a standalone Opus codec with stereo in and out. A pair of CallMe-Ts provides the ideal low-cost combination to convert the huge installed base of ISDN Mixers, commonly used for sports commentary, for use over IP as ISDN is disappearing from the scene.
The ACCESS is the industry-standard for IP Broadcast Audio codecs and we have sold more than two thousand sets which are in daily use in the UK alone. The next generation ACCESS NX takes all the good stuff from the ACCESS 2USB and adds some game-changing features on top of that including its digital mixing, 2-channel inputs and outputs as standard plus optional add-on mixer, a completely new user interface and extra horsepower to provide new possibilities for outside broadcast.
Reliability and flexibility are very important for broadcasters – does the Vortex range tick these boxes?
Now that I think about it, all of our products are designed from the ground-up to offer reliability and flexibility and we have made our name based on these principals; a small company cannot afford to have unreliable products. All of our telephone interfaces are there to offer flexibility and provide the user with the tools they need to turn their mobile phone and telephone line into broadcast ready communication platforms. The ACCESS, BRIC-Link and LiveShot are possibly the most flexible IP codecs on the market today, giving you all the tools for getting your data to and from just about anywhere with the reliability you would expect for broadcast.
It is great to see a local UK company doing so well in such a global industry, what do UK companies have to do to make them attractive to the international market?
Appealing to the international market isn't easy but it is very worthwhile. We have always had good products and have just received a boost as our pricing internationally, has in-effect decreased by some 15% as a result of the Brexit vote which is important when competing in a price-sensitive global market. Meeting standards and specifications would be the most important thing for us; we have been involved with analogue video systems since the birth of Vortex and video formats for overseas markets were vital. Following standards and keeping your options open will allow you to succeed and Vortex are a huge fan of interoperability.
Vortex offers training support and after service, how important do you think this is?
We pride ourselves in our technical support and make ourselves easily available to customers. It is in everyone's interest that users understand the products and do not feel "abandoned" if they experience any difficulty. In any professional industry, support and ongoing service is extremely important but not everyone has the time or expertise to grasp every aspect of every piece of equipment, so we try to get all the complicated stuff out of the way for them. Remote support is free for all of our products – some of which were supplied more than 20 years ago – and we also offer ongoing support contracts which cover parts, labour and out of hours assistance for customers where this increased level of backup is important. When providing broadcast equipment we believe it's vital that the equipment is used to its full potential and the customer is confident using it.
Do your products allow for simultaneous multiple connections?
The LiveShot video codec has been bonding and diversifying network connection for a number of years now. This technology has been brought over to the ACCESS as well; the secret behind it all is Crosslock VPN. This technology sets up a VPN tunnel between two units and allows real time monitoring/management of all network connections. Connecting and disconnecting network devices during operation is seamless, especially when operating in redundancy mode which sends the same data down all available network paths.
How compatible are your products with other systems?
All of our equipment meet international standards and specifications that ensure interoperability. For example, our new CallMe-T codec supports direct SIP connections which means that even if you aren't registered to a SIP server you can send out a direct audio stream without problem. CallMe-T supports G.711, G.722 and Opus, so connecting to other IP audio devices has been incorporated right from the design stage. The ACCESS and BRIC-Link support multiple protocols for connectivity including SIP, RTP, TCP, HTTP and Multicast connections with a wide range of standard coding algorithms as well as proprietary connection protocols such as CrossLock and connection using the Switchboard Traversal Server. Similarly, the LiveShot multi-streaming video codec supports RTSP as well as CrossLock capability, making it easy for you to pull the stream coming in from the remote site and transmitting onto the next link in the chain. Our latest partnership with Artel also brings emphasis to broadcasting standards in transporting video and audio over fibre and IP, adopting the latest in SDI specification including SMPTE 2022-7.
What are the goals for Vortex to achieve in the short and long term?
In the short term, we are primarily focused on delivering broadcast reliable products such as CallMe-T and the CallMe Internet Codec Service, as well as other products under development for our non-broadcast work. In the longer term, we are trying to get better at telling people what we get up to and having worked with so many major broadcasters on so many different projects; we want the world to know about it. We'd also like to thank BFV for giving us a platform to talk about our products and services.
www.vtx.co.uk
This article is also available to read in the latest edition of Broadcast Film & Video here, page 5.
(JP/LM)
More Broadcast Equipment Stories