Broadcast News
21/02/2018
Post Production Evolution & The Ever-Changing Training Needs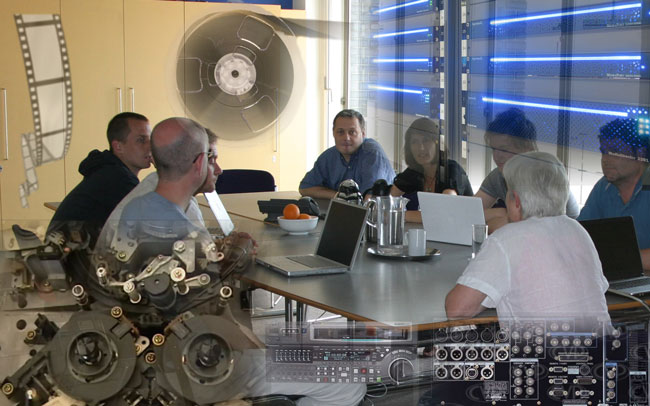 For some of us the last seven years or so have seen an ever-changing landscape of developments in post production.
We've moved from tape based to tapeless. We've seen the DPP revolutionise standardisation across the sector and beyond. Post houses are at the cutting-edge of those developments. Those developments do of course improve the whole TV production experience.
We can do far more, at a far lower cost, accessible to more people, than we've ever been able to.
But such fast paced development also creates a need for fast paced skill developments. It's harder and harder to keep abreast of what's changing and how that impacts post production workflows. NLE software is changing and taking advantage of new features and modified workflows is critical in levering the advantages available. We have the government's training levy coming in and it's yet to be seen how that can be delivered, with all the bureaucracy and reporting it entails, in a fast changing landscape.
In the last two years I've been fortunate to deliver VET Training in a much more bespoke and flexible way than ever before. That flexibility has allowed me to optimise the teaching to suit the client and the developments of the moment. Of course the downside is my regular list of courses require almost constant updating. But update them I do and for many clients they are the perfect fit for their technical and operational staff. I'm seeing an ever-growing demand from broadcast and post clients for that sort of optimised bespoke training delivery and it's fun and exciting to be able to help share skills and knowledge.
VET has a history of enabling skills within our industry and while it's great that I'm getting to deliver Avid operational and workflow training as well as QC and files based training to staff, I'm aware its increasingly difficult for those new into the industry to bridge the gap between any formal education in media and the current position of the post production workplace.
Not unsurprisingly many companies are less keen to invest in new staff who may be only be with the company a relatively short time before they move on. And investing training and effort for the gain of their next employer may be seen as a poor investment. However I believe there's a lot to gain for our industry as a whole if we can focus more training and development into our newest members.
So to give a little back to the industry and to give a bit of a leg up to those on the first rungs, I'm offering a number of two-hour Post Production Induction sessions to post houses with sufficient numbers to make it worthwhile.
For little more than my expenses I'm offering to run a two-hour session after hours (nominally 6pm until 8pm) at the Post Houses for their runners or junior staff. By the time this hits the press I will already have run a number via Indie Training fund for the benefit of their members and felt that 4RFV was an ideal access route to the larger Post Production market.
So if you have (or you're one of) runners and junior staff and can get 4-10 of them into a room at your place with an HDMI large screen then contact me pat@vet.co.uk and I'll see if we can find a date.
As I'm London based, I'm afraid it will need to be geographically limited to London and its surrounding area. But if you are based elsewhere I'm happy to have a discussion on options.
www.vet.co.uk
Top Related Stories
Click here for the latest broadcast news stories.