Broadcast News
08/02/2018
The Helicopter Girls Open A Satellite Office In Morocco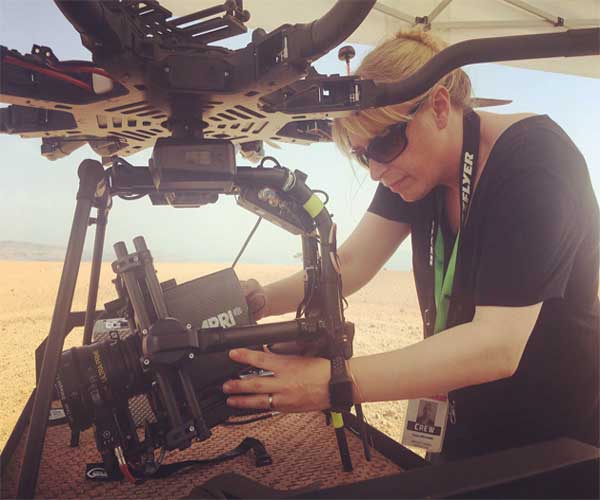 One of the UK's leading heavy lift Drone Operators, The Helicopter Girls, is to open a satellite office in Marrakech in 2018.
After months operating as the Moroccan drone unit for Paramount's Jack Ryan series, coming soon to Amazon Prime, The Helicopter Girls have recognised an exciting opportunity to return to Morocco where their services will fill a gap in the market.
"As a Drone Operator, we're always looking for new territories with good access and support," explains Company Founder, Katya Nelhams-Wright. "Morocco is a fantastic place with great locations, good weather year-round and excellent production support for their growing film industry. We filmed amazing aerial sequences of explosions, chinooks, crowd scenes and expansive tracking shots. The drone regulations may be tricky to negotiate but our time working there enabled us to build the necessary relationships to make drone shoots work as smoothly as in the UK."
HG Operations Manager and Co-Founder Emma Boswell adds: "There isn't an operator locally with systems capable of carrying the heavy camera and lens payloads that most productions desire, and if a production want to bring in their own Drone Operator they face costly import bills and delays. By basing our aircraft systems in Marrakech we'll be able to offer cutting edge services to productions far more quickly, with a UK crew at the top of their game.""
Last year the country reportedly earned £33m from foreign film and television productions and the industry is growing. "It's a good time to be there. Morocco stands in for almost all Middle East locations, most of which are too unstable for filming. We're looking forward to working with productions shooting there this year."
www.thehelicoptergirls.com
Top Related Stories
Click here for the latest broadcast news stories.