Broadcast News
27/09/2017
Viewsat Scales Up To 140 Channels Of PlayBox Technology Neo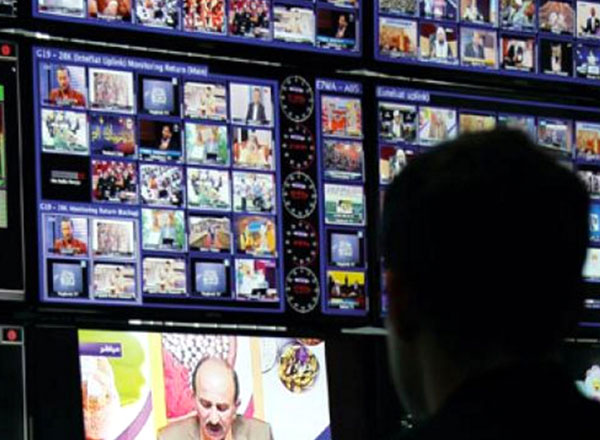 Viewsat has announced the expansion of all 140 of its PlayBox Technology playout systems to latest generation AirBox Neo. Based in Woking, UK, Viewsat was established with an initial focus on Sub-Sarahan Africa and today supports customers in Europe, the Middle East, Asia, North America and across the African continent.
Viewsat CEO Awaes Jaswal, said: "AirBox has powered our playout activity very successfully right from our commencement 11 years ago. Being a fully modular system, it enabled us to expand on a channel by channel basis. By 2012 we were broadcasting 80 channels and that has since risen to 140.
"At times we have been adding extra PlayBox Technology playout servers on an almost monthly basis. The PlayBox Technology user interface is very straightforward which makes AirBox and the Neo upgrade very popular with our operators and with our customers. The GUI's logical control and information presentation also makes operator training easy which is a very important factor.
"We also appreciate the fast delivery PlayBox Technology is able to offer, sometimes as little as a week to get a new server delivered. AirBox Neo adds a lot of extra features including the ability to support UHD playout as and when customers want to introduce 4K channels. Most of our clients are currently operating in HD.
"Each of our playout servers is equipped with a PlayBox Technology TitleBox interactive graphics and character generation, also now upgraded to the Neo version which makes the whole process of channel branding faster, easier and more flexible than before. Our schedulers also appreciate the extended feature set of ListBox Neo which is used for scheduling programmes and interstitials."
PlayBox Technology Director of Solution Sales Ananth Sam, also said: "PlayBox Technology enables Viewsat to provide secure and easy to use playout as a service. The ViewSat transmission platform includes ingest, TitleBox Neo graphics and AirBox Neo playout of 140 channels with modular expansion capabilities to facilitate additional channels in the future. We look forward to working with them as this system expands and on future projects."
PlayBox Technology President Don Ash, added: "Viewsat is a very good example of an efficient playout service provider making good use of the channel-in-a-box concept which we have advocated for many years. The combination of an intuitive user interface, easy expandability and a future-proof post-installation support service have enabled us to maintain the AirBox product family as the world's most in-demand channel branding and broadcast playout solution. The Neo series has carried AirBox to a new level of operational flexibility and and technical excellence."
viewsat.eu
playboxtechnology.com
Top Related Stories
Click here for the latest broadcast news stories.