Broadcast News
25/09/2017
Atomos Announces Free AtomOS Update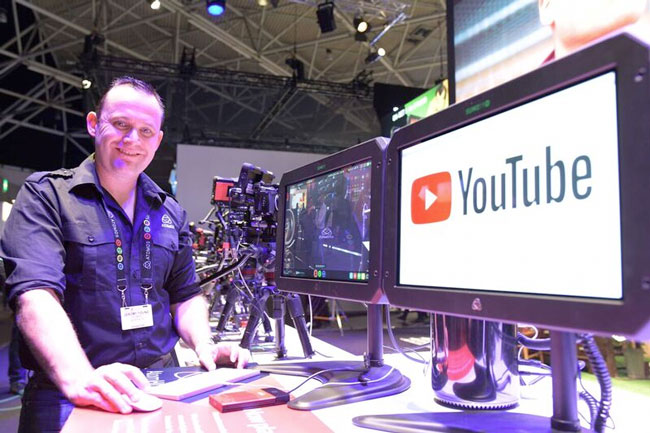 Atomos has announced an upcoming free update of AtomOS.
Atomos has made creating and displaying HDR content for YouTube easier than before; set your camera to Log output, record the footage to an Atomos 4K HDR recorder, then upload direct to the video platform in HDR. Moments later you can enjoy the results on your HDR enabled smartphone, tablet or television.
Delivering video in HDR has involved complicated post workflows and professional training. To be properly displayed, Log footage needs to be transformed for display in HDR, and metadata must be added to allow it to be recognised as HDR. The Atomos system allows recorded Log clips to be converted to the PQ or HLG standards, then have correct Metadata flags applied for display on YouTube, all in real-time right inside the recorder. The clip can then be uploaded and no further file preparation is required by the user.
The functionality is expected to come as part of a free AtomOS firmware update due later this year. After a quick initial setup for the camera and chosen HDR type, the Atomos system will take care of the rest.
Jeromy Young, CEO, Atomos, said: "I'm delighted to bring our users the missing piece in the puzzle for quick and easy HDR. Working with the biggest partners in the industry has yielded amazing results that just can't fail to impress. The time for HDR is clearly now, with this week's announcements of the iPhone X and Apple TV 4K, plus new 4K HDR devices being announced every day, HDR content is going mainstream. Our new end-to-end workflow with YouTube output makes HDR accessible to all."
www.atomos.com
(JP)
Top Related Stories
Click here for the latest broadcast news stories.