Broadcast News
30/06/2017
Drones – The New Tool For Roof Surveys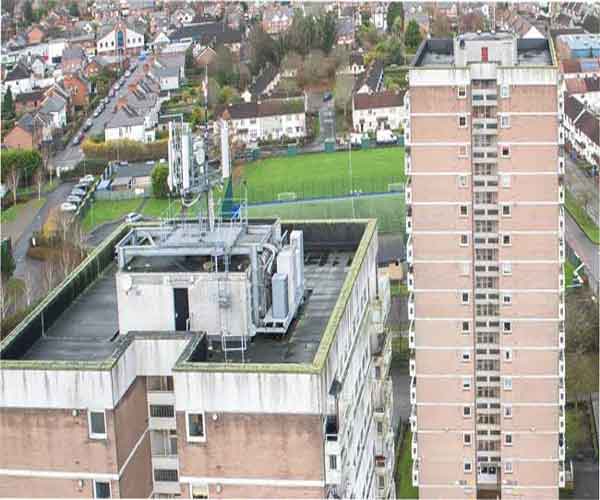 Roofs need to be surveyed. That much is certain, either because the rain's getting in, or because there is a change of owner and someone needs a record of condition made.
Many properties are difficult to survey. Roofs can be inaccessible, it can be hard to get a cherry-picker close or high enough and there is reluctance these days to simply climb a ladder! The drone provides a compelling and cost-efficient alternative and is increasingly being used as a tool for this, in a quiet revolution that is changing the property industry. Redcopters Ltd specialises in this work, and has surveyed hundreds of properties across London and beyond.
The drone is a small and light machine, the size of a tea tray, but which carries a high-resolution stabilised camera. It is powered by rechargeable batteries which typically give a flight time of 15 minutes.
The drone is operated from the ground, using a two-person crew; one controlling the drone, and the other working its steerable camera. The crew watches the camera image by means of a high-quality video downlink and they work as a team to film all of the nooks and crannies of the roof, no matter how high or inaccessible. All drone companies are subject to safety limits as part of their licence (in the UK, they are all licensed by the CAA). This allows the drone to fly up to 400 feet high, and up to 500m away from the operator. Other regulations ensure safety in busy areas and when working near the public.
"Complex roofs are best done with photo surveys," says Paul Reilly, Founder of Redcopters. "This provides excellent detail and an archive record of the state of the roof. Details such as cracks in roof surface, damaged leading, chimney pointing, etc. can all be seen clearly. The survey will be comprehensive and will be invaluable in establishing the condition, any defects, and as a basis for instruction to contractors."
A simple survey can be completed in half a day, and will cost a few hundred pounds, almost always cheaper than hiring an elevated platform. Multiple adjacent properties can be surveyed at the same time, providing a dramatic economy of scale.
All types of properties can be candidates for drone survey; Redcopters has covered sprawling council housing estates, churches, large Victorian mansions, warehouses, office buildings, tower blocks up to 30 stories, and even 200 foot high chimneys.
Many property companies will be unfamiliar with drones. It's important to recognise that any use of drones for business needs to have an CAA Operators Licence ('Permission for Commercial Operation'). It's not ok for an estate agent to let the guy in the corner use his own drone to take some pretty house photos. All commercial drone operators will have passed ground school, a flight test, have a CAA-reviewed Operations Manual and have insurance. Ask to see a copy of the drone operator's CAA licence if you have any doubts.
This article has been contributed by Paul Reilly at Redcopters.
www.redcopters.co.uk
Top Related Stories
Click here for the latest broadcast news stories.