Broadcast News
23/02/2017
Drones Used To Film London Oratory Choir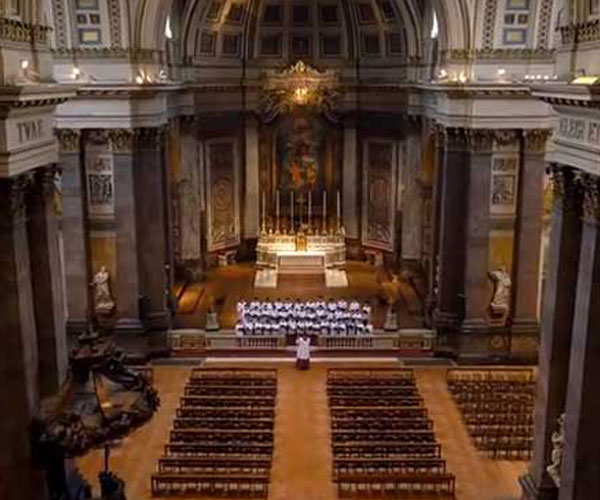 So often nowadays we associate drones with anything from the tools of war to something that has the potential to invade our privacy, but used in the skilled hands of a professional filming company, drones can literally capture the sounds of the angels.
Used to film the music of the London Oratory Schola Cantorum Boys Choir as it records its debut album, Sacred Treasures of England, the combination of the church and the sight and sound of its choir is for the first time uniquely captured by flying filming drones within the building.
Phil Hossack, Operations Director at Skypower, said: "It was a privilege to work within this beautiful church and to showcase the rich classical traditions of both the building and the members of the schola in a way that has never been seen before."
Previously, creating height and motion would be used with filming jibs or towers but nothing other than a drone can fly like a bird around the intricate and ornate ceilings, then swoop down to the conductor and the choir. To fly drones in such tight spaces takes real piloting skills that work seamlessly alongside gimbal operations to ensure shots are framed correctly.
London-based Skypower specialise in flying in often difficult or critical filming situations where there may be only one chance to get the shot. 

The London Oratory Choir video
can be viewed here
.
skypower.co.uk
Image: Still from the London Oratory Choir video.
Top Related Stories
Click here for the latest broadcast news stories.