Broadcast News
08/08/2017
Argosy To Highlight Power Management Solutions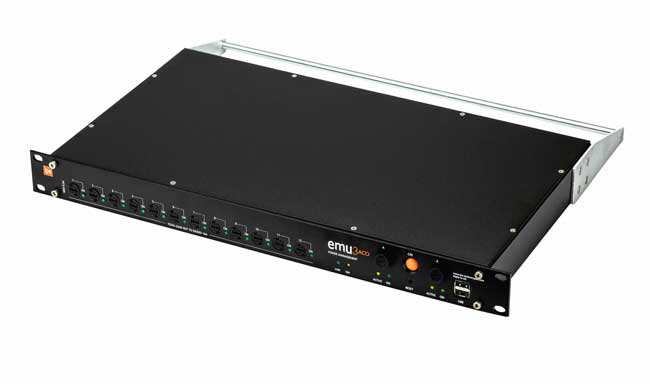 Argosy has announced that it will exhibit flexible and customised power management solutions when exhibiting at IBC2017 next month.
The mix of power management solutions at the Argosy stand will include passive and active intelligent products from Argosy, ATEN, IPE and TSL Products, offering customers a range of options to pick from to meet their exact requirements – from standard and sequential power to change-over, 32 Amp and intelligent power.
Daniel Hinton, Regional Manager, Argosy Europe, said: "Argosy has been moving deeper into the realm of 'active' and 'intelligent' power management solutions, as demonstrated by a variety of market collaborations, including our recent partnerships with Ensemble Designs and IPE. Now, Argosy offers active as well as passive solutions, value-add services as well as products, and is an exclusive reseller as well as a manufacturer of high-quality broadcast infrastructure solutions. By taking this approach, we are continually strengthening our own in-house expertise within the wider broadcast infrastructure domain in order to offer our customers the very best service."
The EMU line of IP-based mains distribution units (MDUs) by IPE will be a highlight for those focused on intelligent power management, as Argosy recently became the exclusive distributor of the range within EMEA. An attractions of IPE's EMU3 IP MDU is that it allows out of office access to all products connected to the unit. Engineers can access their equipment 24/7 and can manage and restart units while working from home, from a remote office or abroad. It also enables dormant equipment to be switched on or off as needed for power management and energy saving purposes, a particular concern of unmanned disaster recovery sites.
"Intelligent power management offers confidence monitoring in all areas, as it offers a number of features such as sensor feedback, health status updates and alerts on potential failures before they actually happen, such as GPI alarms," Hinton continued. "It's about ensuring that you can monitor and therefore manage your systems at all times."
At IBC2017, Argosy will also exhibit the ATEN intelligent power distribution unit (PDU) range, plus the ATEN KE Matrix Management Software. Visitors will also be able to see TSL Products' InSite remote management software in action. InSite provides facilities with monitoring, reporting and alarming on the performance of deployed devices, power consumption and environmental information.
Image: IPE EMU Power Distribution Unit.
www.argosycable.com
Top Related Stories
Click here for the latest broadcast news stories.