Broadcast News
21/07/2017
Marquis Broadcast Transforming Disaster Recovery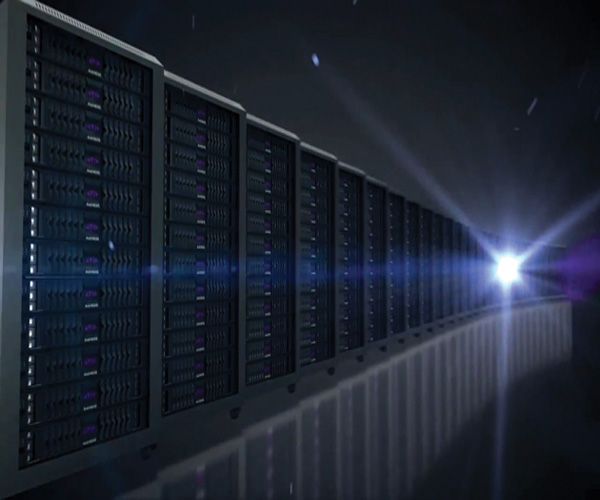 The ever-increasing capacity of Avid shared storage has completely transformed production processes, with faster networks, greater storage and more concurrent clients operating at ever-higher resolutions. However, there is a down-side, in that the risk of outage – especially of work in progress – has become concentrated in increasingly larger systems, many of which are of petabyte scale.
In fact, the risk of outage can become so great it's uninsurable, unless suitably mitigated. Fire, flood, loss of power or network connectivity and malicious acts have unfortunately all happened before and will happen again. What if your facility has a major issue as you're reading this article? How long will it take to recover to live production? Perhaps you are faced with recovering previously backed-up workspace data to a 512PB ISIS or NEXIS? Even assuming a perfect 10Gbit network and fastest-available Tier 2 server performance, it will take over five days to recover the system. And if your backup's written to tape, the recovery is going to be slower still.
Once the workspaces are finally recovered, and the backup software reports a byte-for-byte perfect recovery, perhaps it's time for a collective sigh of relief. Then, your editors find critical media is missing from key projects and a bad week turns into a really bad month. The bottom line is that conventional off-the-shelf backup software is singularly bad at recovering Avid projects and workspaces. It is neither fast enough to hit key production deadlines, nor indeed is there any guarantee of recovering Avid projects with integrity. So, perversely, the standard backup software actually introduces additional recovery risk. There's also no ability to recover work in progress based on operational priorities. Finally, when tested against the hardest performance benchmark of 'recovery to live production', they simply fail. In short, conventional disaster recovery (DR) tools backup and recover data byte for byte but, beyond that, are completely dumb. In the context of backing up Avid projects and workspaces, they are simply not fit for purpose.
"The expectation of heads of production or operations is that 'recovery to live production' should ideally take minutes, not a week" explained Paul Glasgow, sales and marketing director of Marquis Broadcast. "We were originally approached by a very significant broadcaster who had a large Avid ISIS system – so large that conventional backup tools were unable to back up the system in an overnight window – so a recovery period of weeks for them was operationally unacceptable. Our design brief was not just to come up with a 'me too' backup application, but to develop a solution that's wholly-optimised for disaster recovery and business continuity for Avid ISIS and NEXIS shared storage. We wanted to transform the recovery speed of mission-critical work in progress and, for larger enterprises, we wanted to provide a solution that could form part of an ISO 22301:2012-certified business continuity plan."
Fortunately, Marquis Broadcast had previously developed a successful Avid ISIS and NEXIS project analytics, visualisation, management and archiving application, called Project Parking. The company took the Avid workspace analytics module from this and applied it to a new disaster recovery product, called Workspace Tools. This new application was now Avid project cognisant, featuring a complete understanding of the nature and context of assets held within a workspace and any linked assets in other workspaces.
Once workspaces are completely scanned, any subsequent workspace backups written to Tier 2 storage have the highest level of project integrity. This is because the analytic information is used to aggregate and copy to backup any associated project media and metadata held in other workspaces. This means that the recovery of a workspace using Workspace Tools is always complete, with no missing media.
The analytic information also enables Workspace Tools to understand the fundamental nature of the Media Composer projects, bins and the media they reference, whether native or AMA. This transforms the work-in-progress recovery speed from a week to just minutes. The free-of-charge Project Restore and Workspace Restore tools also make it possible to select the most time-critical work in progress from the backup – perhaps an individual bin – and restore it directly to any Media Composer workstation.
Workspace Tools uses 'set and forget' policies and usually runs with no user intervention. Changing policies is simple, since the user interface is web based and the service can be accessed remotely. In the event of a location becoming inaccessible, a user can remotely access the system and reconfigure if required. Marquis Broadcast has written a white paper that describes benefits and best practice of Workspace Tools and why analytics is fundamental to recovery speed and integrity; this is available to read at bit.ly/Workspace-Tools.
www.marquisbroadcast.com
Top Related Stories
Click here for the latest broadcast news stories.