Broadcast News
20/11/2017
Marquis Broadcast – Media Management Made Simple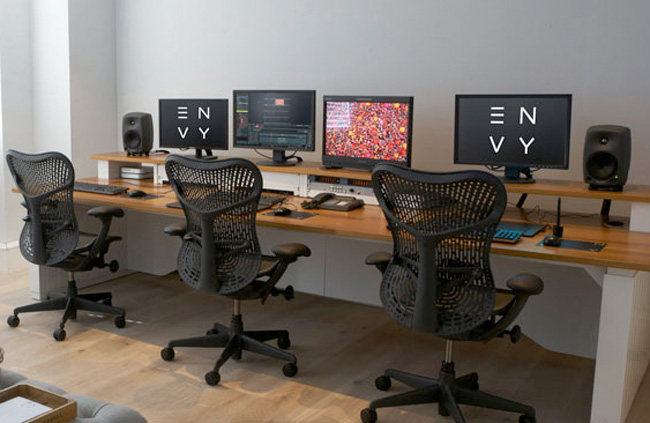 As storage capacities grow and timescales shrink, managing your media and metadata has never been more important.
Whether you're a large broadcaster or a boutique post-production facility, the files you use need to be moved carefully both into and out of your projects and servers, then squeezed into an archive when complete.
There are dangers lurking everywhere to attack these files too – hardware failures, fire, theft, human error, etc. – so it's important to prepare, and this should really form part of a business continuity plan. Luckily, Marquis Broadcast has a range of very clever software applications to help; from a simple tool to trim and consolidate media, to a full-blown 'set and forget' backup and sync system. So, let's take a look at these, with examples demonstrating the software's abilities.
Project Parking
is certified by Avid and offers a complete Avid storage management solution that archives, copies and restores projects. The system now features cloud support, delivering a seamless multi-site Avid workflow, ideal for film production and broadcast. At post facility, ENVY, Project Parking backs-up selected projects every half hour throughout the working day, which means the team is protected against any human error or local problems and, following any issues, editors can be back up and working quickly. "Cloud support for Project Parking makes it simple to move complete Avid projects, together with all the bins, sequences and media files, to any other location worldwide," explains Managing Director of Marquis Broadcast, Chris Steele. "In fact, we're enabling the easiest transformation to hybrid cloud post production."
Project Parking software works alongside
Workspace Sync
, a business continuity and management tool, which allows a workspace on a source Avid system to be synchronised (either in its entirety or selected folders) to a different Avid workspace. This is ideal for intensive, fast turnaround, hard delivery deadline productions, such as nationwide talent shows, ensuring the maximum loss of work in progress is only 30 minutes. ENVY uses the solution to synchronise content to another Avid ISIS™ for selected fast-turnaround shows. Workspace Sync identifies changes on local workspaces and pushes these to the remote system, including all file creations, modifications and deletions. When combined with
Workspace Backup
, a disaster mitigation and recovery system, this delivers a 'set & forget' business continuity solution for Avid workspaces, ensuring against more major outages such as perhaps flood or fire, which might affect the whole building.
The ever-increasing capacity of Avid shared storage has completely transformed production processes, with faster networks, greater storage and more concurrent clients operating at ever-higher resolutions. This is where Marquis's
Workspace Backup
application can help; this powerful disaster recovery and business continuity solution now natively supports cloud storage. Designed specifically to protect Avid ISIS and NEXIS systems, Workspace Backup uses detailed analytics of Avid workspaces to ensure the highest levels of integrity of the project backup, ensuring the most crucial projects can be immediately and individually recovered to production in any location that can see the backup, whether in cloud or tier two storage.
Project Parking, Workspace Sync and Workspace Backup also work seamlessly together; one very large benefit is that using Project Parking analytics will prevent duplicate and orphaned media propagating into the Workspace Sync or Backup, saving significant amounts of storage whilst also accelerating time-critical sync backup and recovery processes.
Medway
is a very powerful and scalable middleware solution, enabling a complete digital workflow to ensure edit platforms, MAMs, video servers and archive systems can work seamlessly together. Essentially, Medway works by transferring media and metadata from a source system to a destination one; it offers integration between incompatible systems in media production workflows and is now cloud-enabled too, bringing the richest set of legacy and contemporary integrations to cloud and hybrid workflows. Designed to meet the demands of the most challenging production environments, Medway is used globally by broadcast, production, post production, newsrooms and playout facilities. In addition, it is an excellent plug-and-play replacement for old Avid Transfer Manager systems, offering immediate cost, operational and performance benefits. Chris Steele adds, "What sets us apart is our large library of off-the-shelf legacy and contemporary industry integrations. This means that most customers will already have technology that we can easily support, enabling us to transform workflows quickly with the lowest risk."
For Final Cut Pro X, Marquis launched its new
Worx4 X
media managing application, to sit alongside its
X2Pro
product. Worx4 X has proved indispensable with editors, producers and educators, helping them consolidate and manage their media. The software was recently used on the Tour de France production for ITV4; it drastically reduced the size of their completed Apple FCP X projects by over 97% by analysing the media that had been used, then creating a folder of trimmed media, with no loss in quality.
To find out more, please visit
www.marquisbroadcast.com
.
This article also features in the November edition of Broadcast Film & Video here, page 26.
(JP/LM)
Top Related Stories
Click here for the latest broadcast news stories.